Llangollen care home residents improve confidence and wellbeing thanks to Health Board oral health programme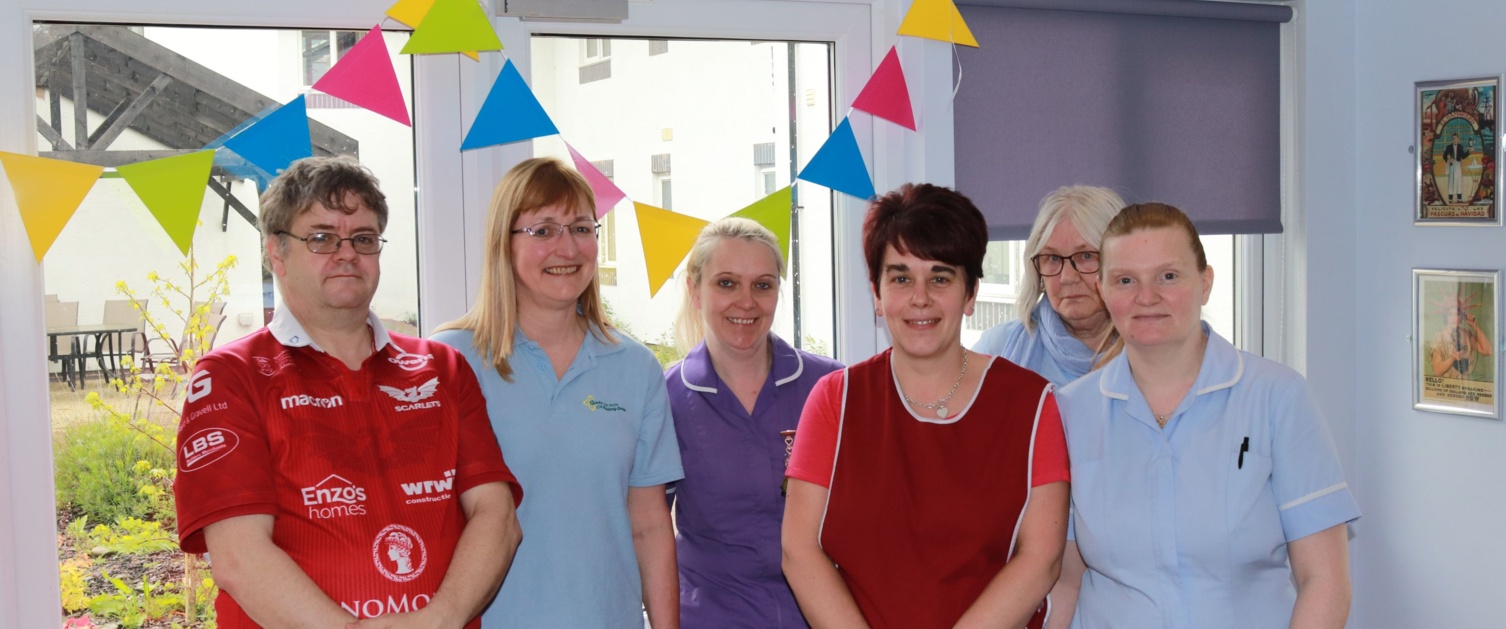 A dental health champion at a Llangollen residential home is putting a smile on the face of residents thanks to help from the Health Board's Community Dental Service team.
Gwên am Byth champion Tracey Lloyd, who works at Llangollen Fechan residential, is helping residents improve and maintain their oral health after completing training from the dental health team.
The Gwên am Byth programme provides carers with training in oral health, helping residents at the home to stay on top of their dental hygiene.
The training helps staff in care and residential homes share good oral health practices to residents. The training also helps them to spot signs of potential oral health issues such as dental decay, gum problems, or even mouth cancer.
Research also shows that improved oral health can lead to improved confidence and a reduction in social isolation. Poor oral hygiene is also associated with increased risk of heart disease, endocarditis, stroke prevention, rheumatoid arthritis and lung conditions.
At Llangollen Fechan, Tracey has taken on responsibility for ensuring patients' oral health is in top condition.
After training from the Denbighshire Community Dental Service, she is now passing on her best practice to other carers at the home.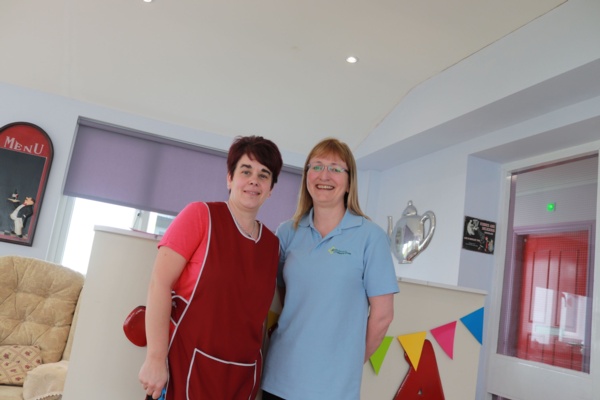 Angela Walmsley, Dental Health Educator for the Denbighshire area, said: "Tracey's efforts have been unbelievable.
"She always gives 110 per cent, coming in on her days off to meet us, she's a great example of how having a dental hygiene champion based at a care home can make a real difference to residents.
"She's now passing on the training we've provided to other members of staff here, and the team have made a fantastic commitment to have everyone here trained in oral hygiene by 2020."
The scheme has seen staff in 119 residential homes in Gwynedd, Conwy, Denbighshire, Flintshire and Wrexham receive training, as well as in a number of other locations in Gwynedd and Flintshire.
Tracey said: "The paperwork and training was straightforward to complete, and our residents are now seeing the benefits of improved oral hygiene.
"We're slowly training up other members of the team here now, and improving all the time. We've got more work to do but we know it's going to help all the rest of the residents here."
Sian Chelton, Dental Health Promotion Manager, said: "Examples like Llangollen Fechan show how important schemes such as Gwên am Byth are, in supporting good oral hygiene among a traditionally difficult to reach group of people.
"Focusing on oral hygiene provides a range of health benefits, including improved nutrition, avoiding oral infection and avoiding the risk of complications such as aspirational pneumonia.
"But just as important is the social impact of having better, stronger teeth. The improved confidence which care home residents have as a result of better oral hygiene help combat isolation and challenges in communication, which in turn improve their mental and social wellbeing"