Inspirational' nurse recognised with a Seren Betsi Star award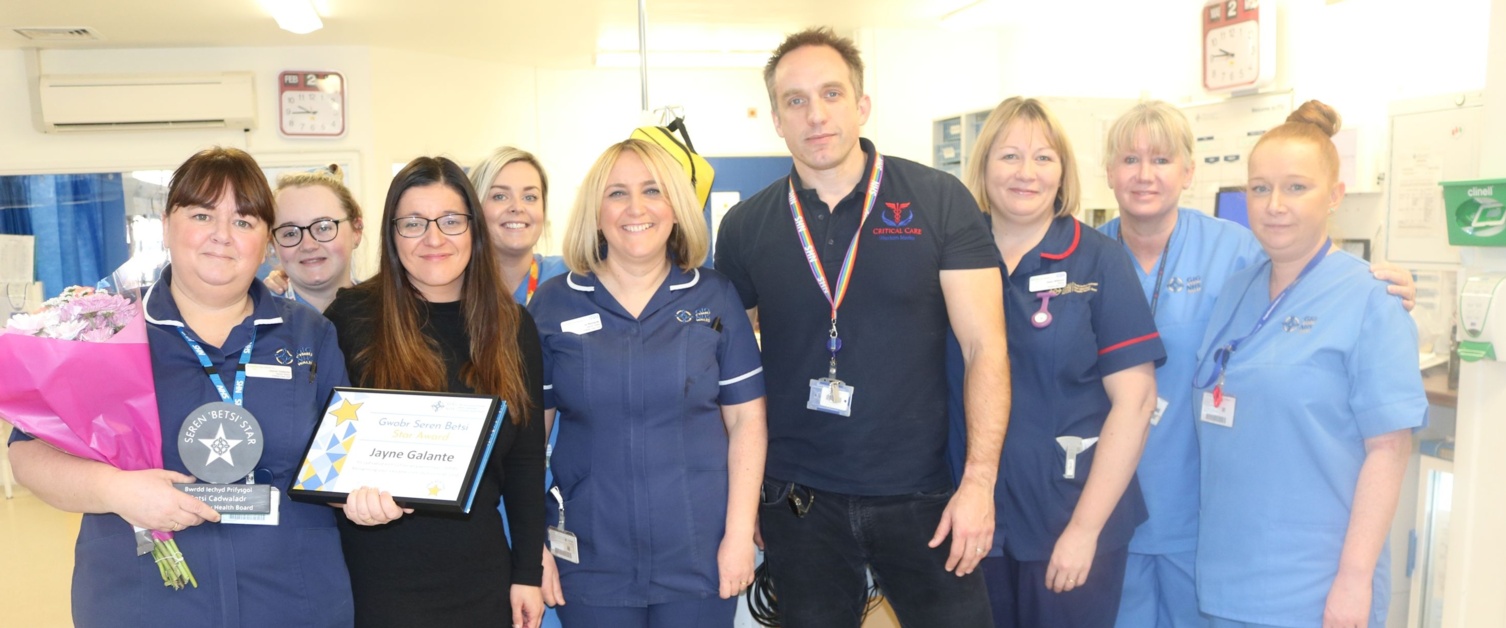 A Critical Care nurse from Wrexham Maelor Hospital who has been described by her colleagues as an 'inspiration' has received a special award.
Senior Sister Jayne Galante was nominated for a Seren Betsi Star award by her colleagues Sister Natasha Corcoran and Sister Joanne Richards.
Over the last 18 months Jayne has been fundraising in order to create an outside garden area for her Critical Care patients and their families, and has so far raised almost £15,000.
The garden would provide patients with an opportunity to experience leaving the Critical Care Unit for a short period of time and provide a peaceful and private area for them and their families.
Joanne said: "Jayne has worked so hard organising and promoting various initiatives, including a charity bed push, raffles and other activities, and by doing so has managed to raise a large sum of money towards the garden.
"She is continuing with the fundraising to reach the target of £25,000 and is continually coming up with new ideas of how to raise more money – this has all been done in Jayne's own time.
"Not only is this towards something which would be invaluable for our patients and their families, but I believe it has also contributed to encouraging team work and improving staff morale amongst the Critical Care team, through pulling together in their own time for such a worthy cause.
"Jayne really has gone above and beyond for the Critical Care Unit, and has not only motivated the whole team, but continues to inspire us all with her hard work and dedication to such a worthy cause."
Jayne was presented with the award by the Health Board's Executive Director for Primary & Community Care, Chris Stockport.
He said: "I was delighted to present Jayne with the Seren Betsi Star award.
"Jayne has gone above and beyond in her role and raised a huge amount of money towards creating an outside area which will benefit her patients and their families.
"Congratulations Jayne, you truly deserve this award."
The Seren Betsi Star award recognises the hard work and dedication of North Wales NHS staff and volunteers.
Jayne said: "I am really shocked to have been nominated for this award but I feel very proud and privileged to receive it.
"The staff on the ward have been amazing and very supportive in raising funds towards our garden and we hope to continue with our fundraising efforts and raise the £25,000 amount we need this year."