Heart specialists ask public to join in North Wales defibrillator treasure hunt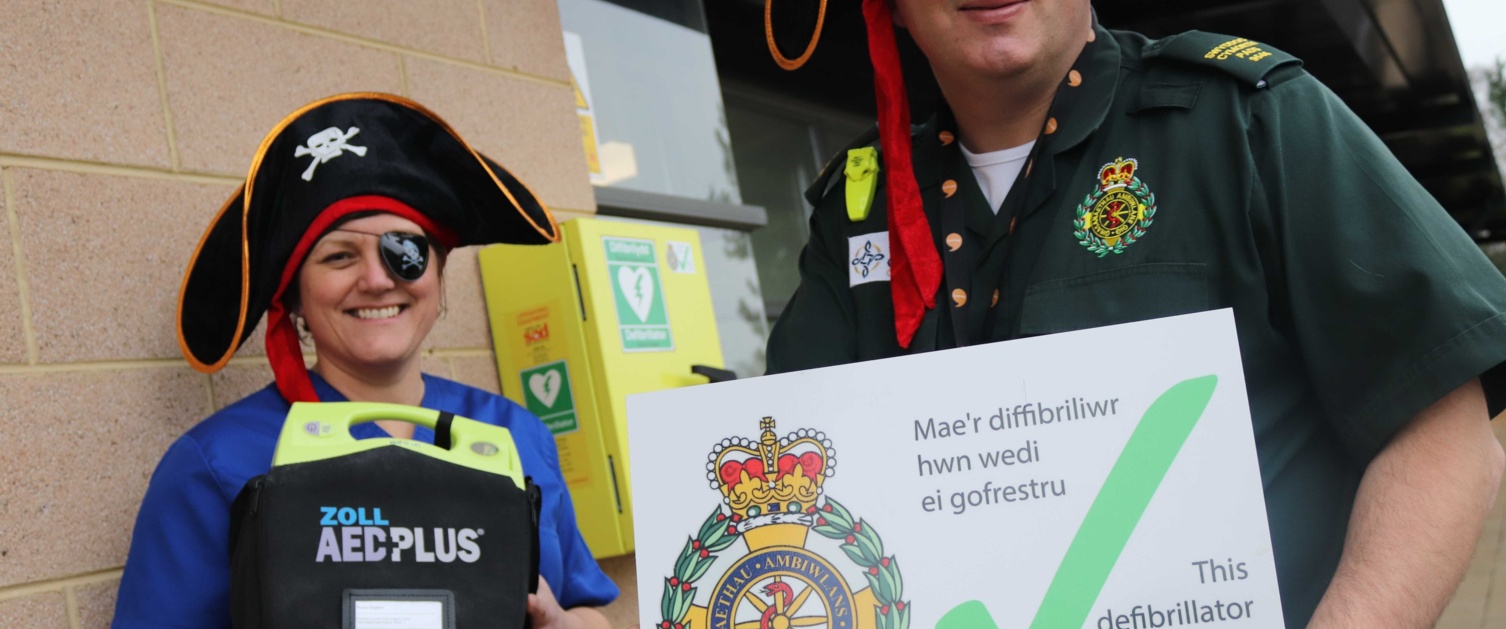 Heart specialists are inviting North Wales schoolchildren to take part in a potentially lifesaving treasure hunt.
Arrhythmia nurse Julie Starling and North Wales Community Public Access Defibrillator support officer Tomos Hughes want super-spotters to let them know if they see a public access defibrillator without a distinctive green tick sticker on.
The team hope the treasure hunt will help identify public access defibrillators which are not registered with the Welsh Ambulance Service.
In emergencies, 999 call handlers can send callers to their nearest defibrillator, using a register of known and maintained public access defibrillators.
However, there are occasions where emergency services are not notified about newly installed defibrillators, meaning the Ambulance Service can't pass on their locations.
There are more than 1,000 registered public access defibrillators in North Wales, but there may be others which haven't been registered.
Julie said: "We've heard about instances across the UK where fantastic fundraising work takes place to install a defibrillator, but the local ambulance service doesn't get notified about it.
"This is a crucial step in making sure these lifesaving resources are available to be used, but understandably, sometimes they are put in place without that task being fulfilled.
"That's why we've launched our treasure hunt to help us find out if there are any defibrillators in North Wales which haven't been registered.
"We've travelled across North Wales and put a special green tick sticker on every registered defibrillator known to the Welsh Ambulance Service.
"Now we're asking for the public's help to tell us if they find one which we might not know about.
"If anybody spots a defibrillator anywhere in North Wales without a green tick sticker on it, it means that it may not be known to the emergency services.
"All we're asking is for information to help us locate those boxes. This could include a picture of where the defibrillator is, the address, or contact details to help us add it to the database."
Tomos Hughes said: "We want people to have fun by taking part in our treasure hunt, but there's a serious, lifesaving aspect to it.
"By bringing any defibrillators which aren't registered to our attention, we can ensure a 999 caller in the future is directed to their nearest machine."
All children who take part in the treasure hunt will receive a treasure hunter's commendation in return, if they also supply a return address.
To take part, email any submissions to BCU.CardiologyAED@wales.nhs.uk