Healthcare staff at Ysbyty Gwynedd raise over £4000 towards their ward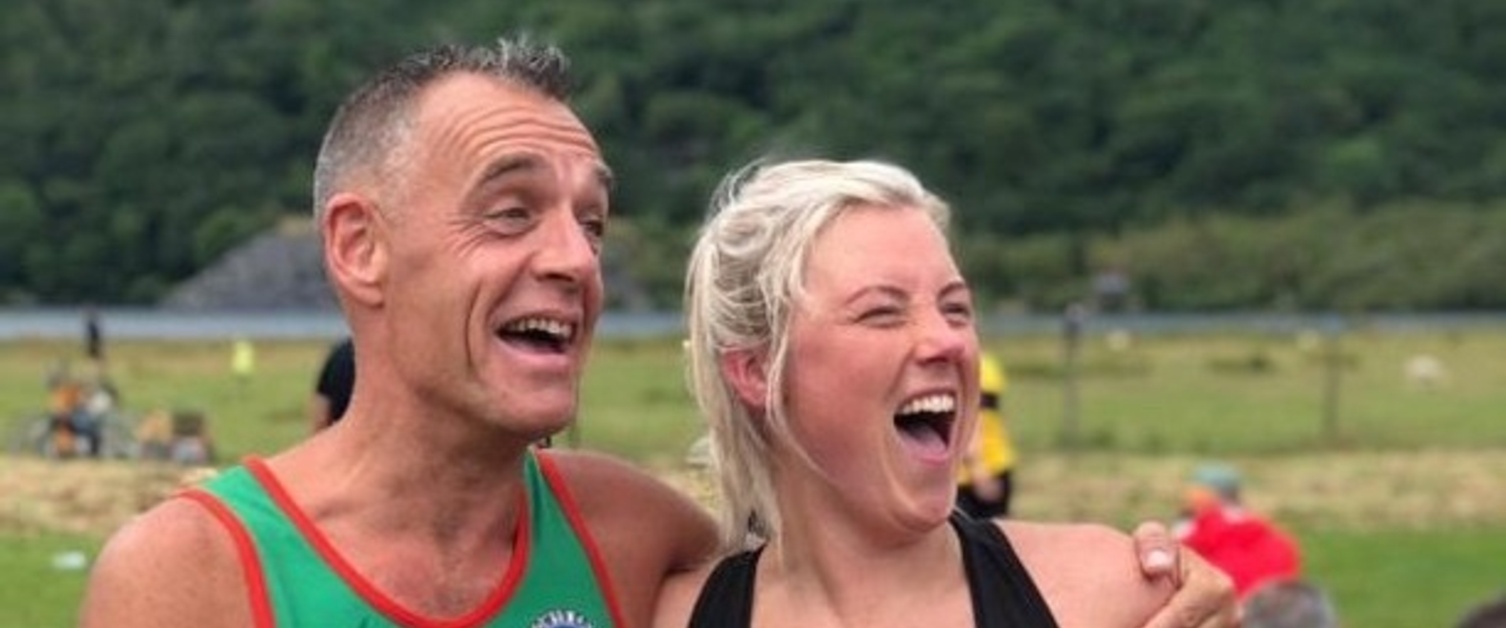 Two keen runners at Ysbyty Gwynedd have raised over £4000 towards their ward through completing one of Europe's toughest endurance challenges.
Assistant Practitioner Chris Hoult and Nurse Leanne Baxter, who both work on Tegid Ward, took part in this year's 10-mile Snowdon Race, which they completed in just over two hours.
The pair took part in the race to raise funds towards purchasing a bladder scanner for their ward.
Their fundraising efforts will be matched by the NHS North Wales Charity Awyr Las which will help towards purchasing the equipment.
Leanne, who took on the Snowdon Race for the very first time, said the challenge had boosted morale on the ward.
She said: "The race itself was extremely challenging but I thoroughly enjoyed it!
"What made it special was some of our colleagues walked up to the top to offer us support.
"It was really great for them as some of them had never been up Snowdon before.
"When we decided to do this we never thought we'd reach the amount we now have in sponsorship – it's exceeded all our expectations.
"Not only has it helped raise such an incredible amount but it's also really boosted team morale on the ward."
Chris, who began training Leanne over a year ago, said he was extremely proud of her efforts in the Snowdon Race.
"It was a pleasure to run this race with a colleague and being with her from the start of her training to now – it's fantastic what she has achieved.
"We would like to thank everyone for their kind donations, we have had fantastic support from the staff at Ysbyty Gwynedd who have helped fundraise
through cake stalls and also the relatives of some of our patients who have generously donated," he said.
Victoria Seddon, Ward Manager of Tegid Ward, said their new bladder scanner will improve care for their patients on the ward.
She said: "We are so grateful to everyone for their support in this fundraiser, having our own bladder scanner will really benefit our urology and colorectal patients.
"It's a piece of equipment we need to use on a daily basis and having it improves patient safety and also the comfort of our patients."