Glan Clwyd neonatal unit staff jumping for joy after winning Kangaroo Care competition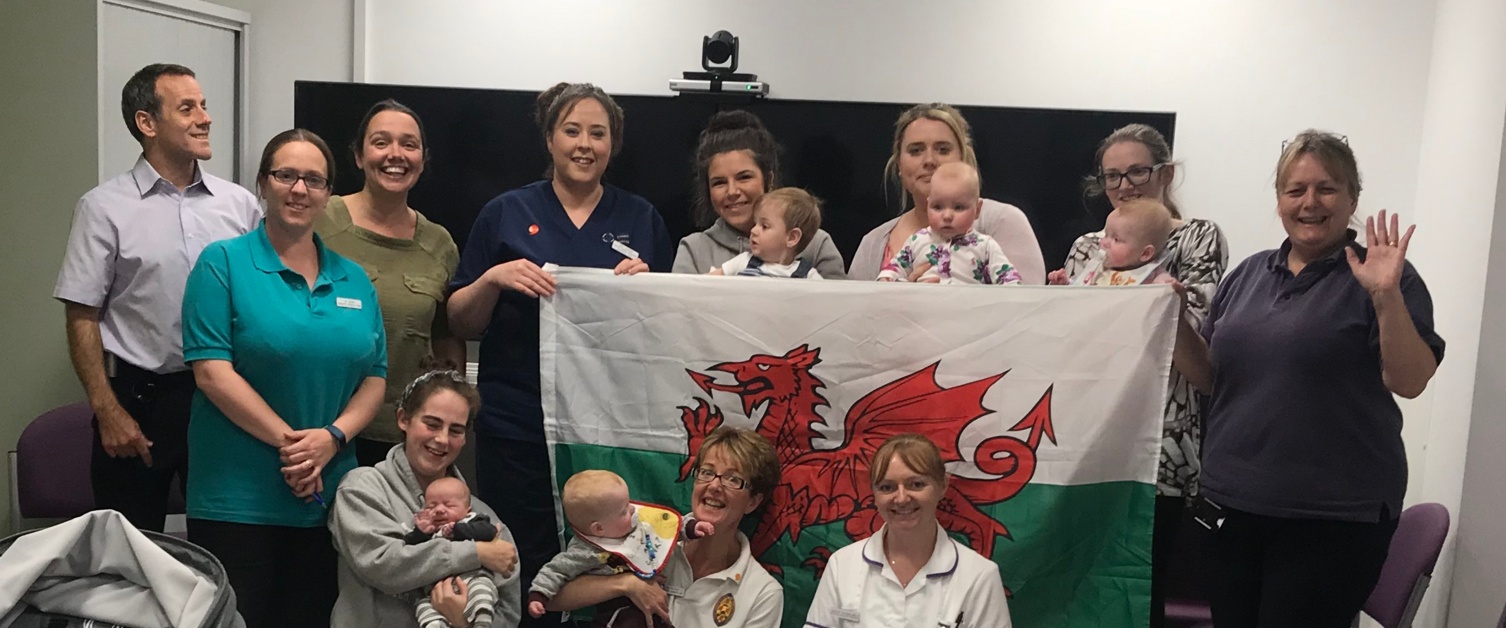 Staff at Glan Clwyd Hospital's neonatal unit have won an international competition encoraging parents to have skin-to-skin contact with their babies.
The team ranked number one out of 137 neonatal units taking part in a challenge to encourage families to use "Kangaroo Care" techniques.
The concept involves families to cuddle their babies, which provides a number of health benefits.
Staff supported patients in snuggling with their babies over a two week period to complete the challenge, set by the Sunnybrook Health Sciences Centre in Toronto.
On average, each baby on the unit was cuddled for more than 7 hours per day during the competition, which ran between May 1 and May 14.
Angela Hannah, Senior Staff Nurse on the unit, said: "We encourage parents to cuddle their babies anyway, but we really focussed on it throughout the competition. We're delighted to have ranked number one in the world.
"On one day alone we clocked up more than 100 hours of skin-to-skin contact.
"Being cuddled up to a parent is the next best place for a baby to the uterus, where we know the majority of a neonate's development takes place.
"It gives a poorly baby in a strange, unfamiliar surrounding a degree of normality. Being able to simulate that connection between parent and child is a brilliant next best way to help them come along.
"We also know that you feel less cortisol and higher oxytocin levels, which helps the brain function better, and studies show that it lessens anxiety for both parent and baby."
"Skin to skin promotes bonding between adults and their babies, and that stress-relieving activity can help to prevent postnatal depression as well."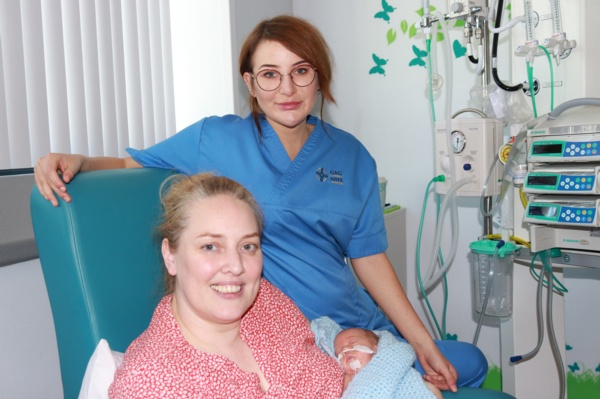 Only infants eligible for skin-to-skin contact took part in the competition.
Amanda Shaw, from Wrexham, whose baby Theo was cared for on the unit during the competition, said: "He's really come on, the Kangaroo-a-thon has been really beneficial
"I've noticed that his oxygen levels and breathing seem to be better when we're holding him, and he tends to do a bit better.
"He's calm as well, and a lot more happy and soothed. It's great for us too, and really important that I can hold him.
"I had a premature baby before and couldn't hold him, and it makes such a difference being able to get to know him and his cues and signs."