Free fruit for kids in Wrexham Maelor Hospital to encourage healthy eating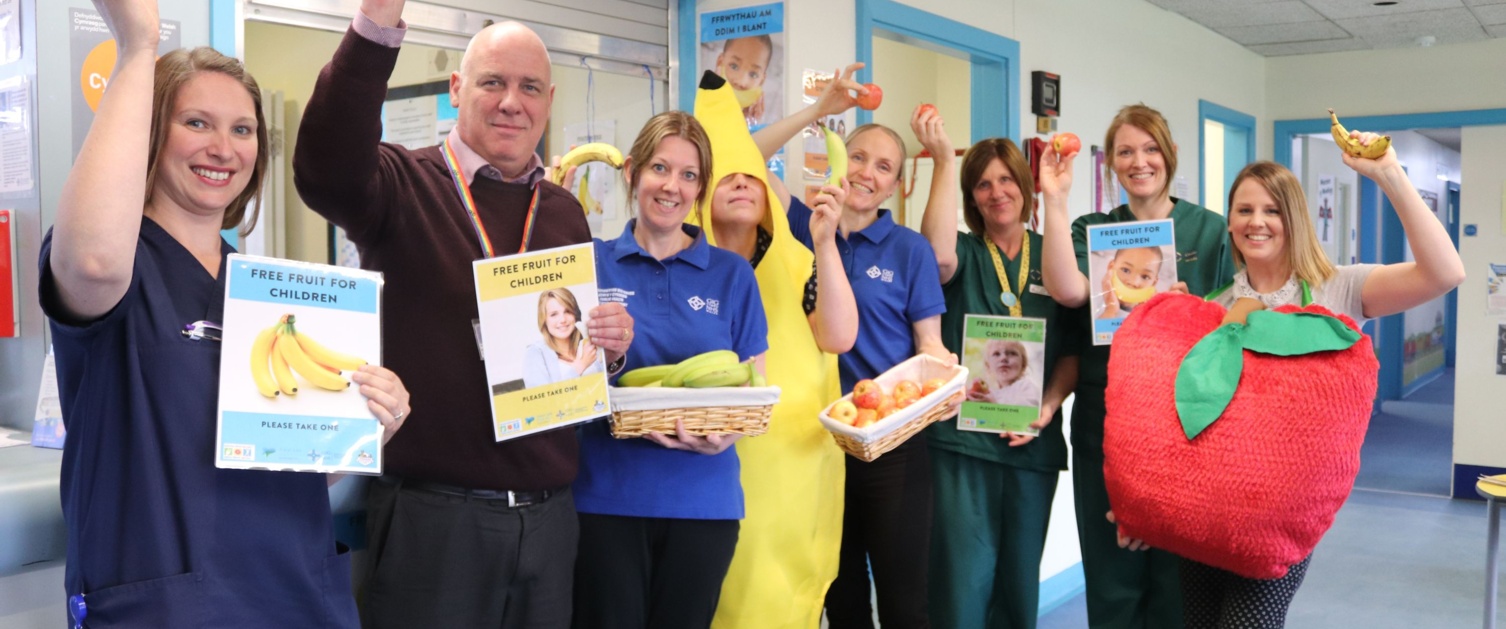 A pilot initiative to provide free fruit to children when they arrive in the children's outpatients department has been launched in Wrexham Maelor Hospital.
Up to 500 young people pass through the department's doors every week and Public Health Dietitian, Andrea Basu said they wanted to encourage healthy eating habits in children coming to the hospital.
The free fruit initiative is part of the wider Wrexham Public Service Board wellbeing plan to encourage positive changes in the community that support people to access a healthy diet
Andrea said: "We want our children and young people to have a healthy start in life and developing good eating habits is part of that.
"We are delighted that parents and children have reacted so positively to it. We are a health promoting organisation and so it's great to see that the vast majority of the children coming through our doors are now leaving having eaten a piece of fruit."
The fruit is currently being supplied by the catering department at the hospital but the hospital is exploring external sources of funding to take the scheme forward as it has been so successful.