Exhibition inspired by Snowdonia mental health art therapy opens at Ysbyty Gwynedd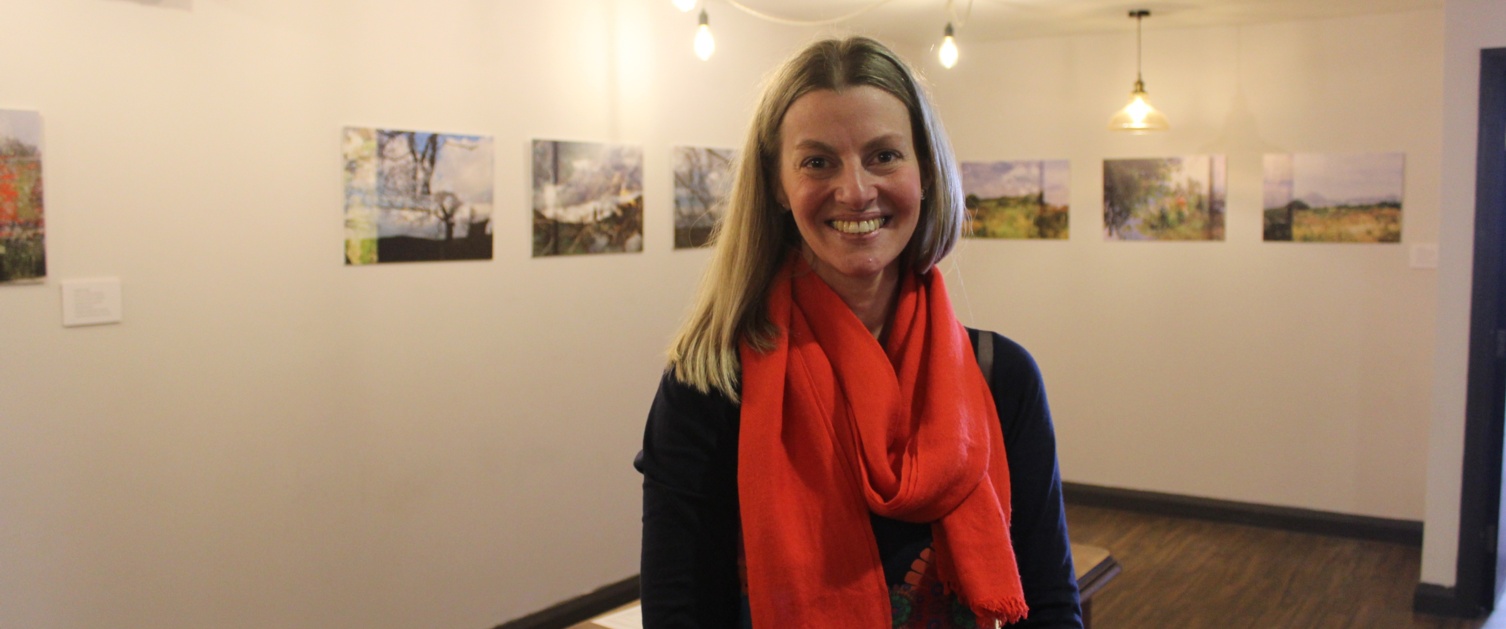 The Crwydro (Roaming) exhibition features artwork by Manuela Niemetscheck, an Artist and Art Psychotherapist who worked as an Arts in Health Practitioner with Betsi Health Board's Environmental Arts Therapy Group from 2017 to 2018.
Based on the principles of Environmental Arts Therapy, the biweekly group therapy sessions held in the grounds of Moel y Ci Farm near Tregarth encouraged people with serious mental health problems to reconnect with the natural world through art.
The programme was credited with lifting the mood of participants, with one service user describing how their feelings of loneliness and sadness had been "punctured with some light."
The gallery is located at the hospital's main entrance and is available to all hospital visitors and staff to enjoy. It features a range of artwork which explores "the process of being on a journey and offering a sense of place outdoors".
Pamela Stanley, a recently retired Art Psychotherapist and Environmental Arts Therapist who worked alongside Manuela on the programme, said: "Environmental arts therapy practice moves from the boundaries of the art therapy room to work creatively in the natural environment. Sessions included creative artmaking processes, storytelling, ritual, Welsh mythology, and used the symbolism and metaphor which were abundant in the natural environment.
"Sessions were based around the celtic calendar and circle of trees, following the yearly seasonal cycle and fostering a deep connection to nature with an approach for awakening the heart and the senses."
The project was initiated by BCUHB's Arts in Health and Wellbeing programme with support from the Creative Well programme and funded by the Arts Council of Wales.
The exhibition will remain in Ysbyty Gwynedd until September 2019.