Documentary provides glimpse into the busy lives of Ysbyty Gwynedd's surgical nurses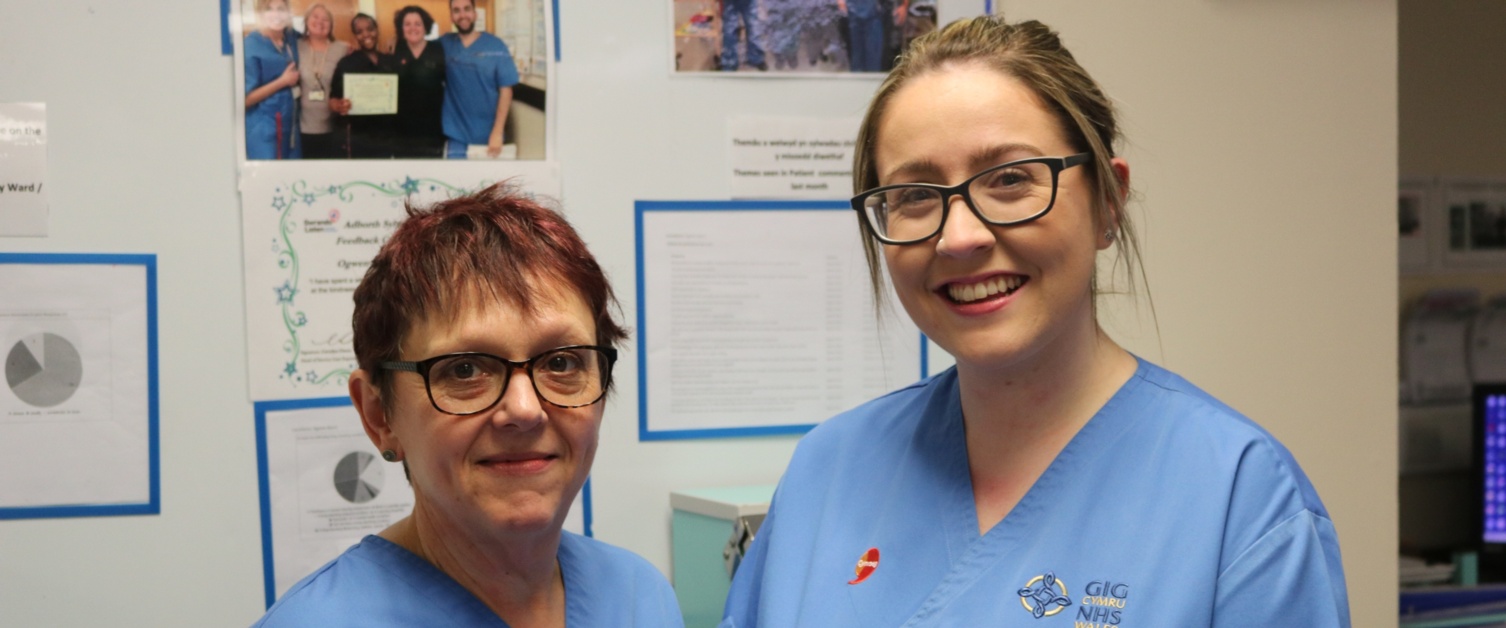 Nurses who work on two surgical wards at Ysbyty Gwynedd hope to inspire others into the profession through a new documentary.
In a brand new series on S4C – Nyrsys – we hear from some of Wales's most experienced nurses and some of those who have newly started about their experiences of nursing.
In the fourth programme on 5 February at 9.30pm we hear from Cath Jones and Sophie Burgess who work on the surgical wards at Ysbyty Gwynedd.
Cath, who works on Ogwen, a Trauma and Orthopaedics Ward, has worked as a nurse for over 30 years.
She said: "I started my career as an Emergency Department nurse in 1985 and have remained in the profession ever since.
"A lot has changed in nursing since I started, but I have thoroughly enjoyed my career over the years.
"It's a very worthwhile job and there is nothing better than when you leave after a long shift knowing you've looked after your patient the best you can and made a difference for them."
Sophie, who works on Tegid Ward, that cares for colorectal and urology patients, chose to appear in the programme to inspire others into the profession.
She said: "I was really keen to appear on the programme as I wanted to inspire others to consider nursing as a career and the opportunities within it. But more so for the public to have an insight into what we do.
"What I love most about my role is making a difference for our patients. Working on a surgical ward we see our patients coming in at our worse, they then have their operation and most of the time we see them get better and go home.
"There is nothing better than seeing our patients get their quality of life back."
Find out more about what it really means to be a nurse in Wales today in Nyrsys, on S4C every Wednesday night at 9.30pm.