Doctors and elderly patients stay connected through telephone consultations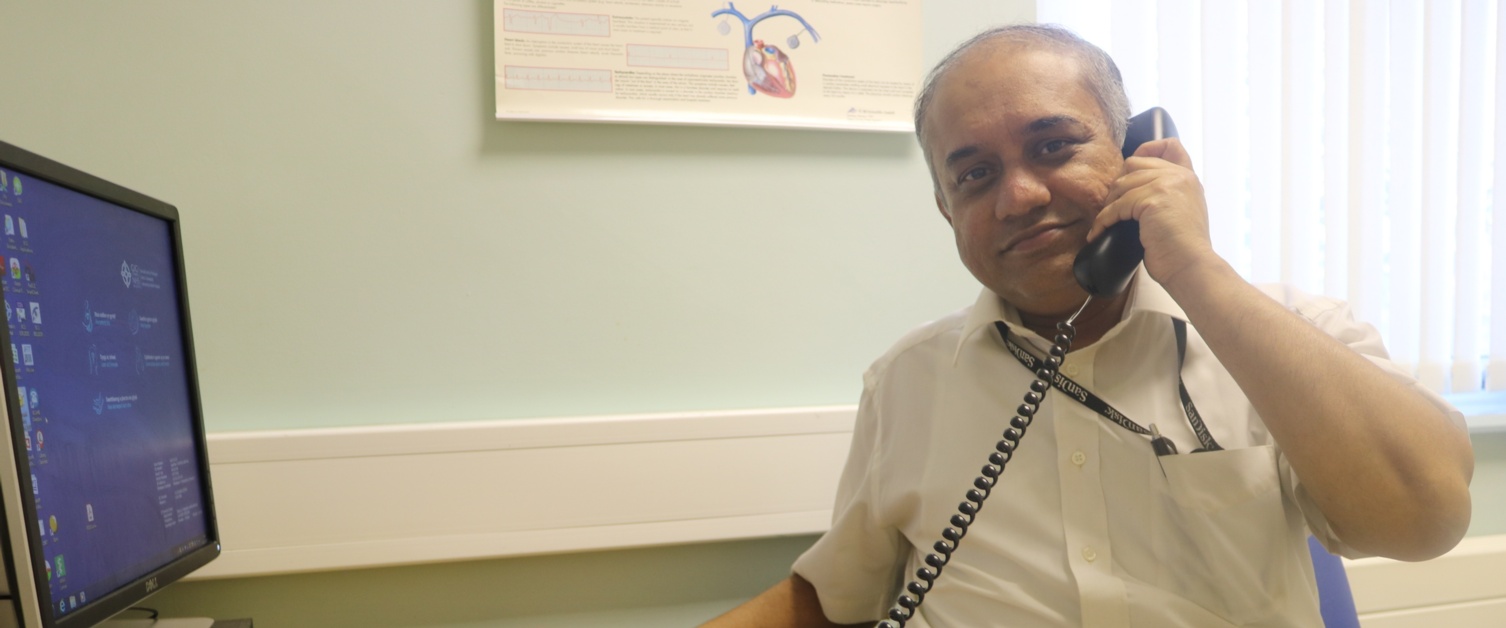 Older people under social isolation due to the outbreak of COVID-19 are now receiving telephone consultations to maintain contact with their doctors.
Many patients under the Health Board's Care of the Elderly departments, who would have normally been followed up in an outpatient clinic, are now receiving telephone consultations instead.
Telephone consultations are suitable for a selected group of patients who are assessed by doctors to identify if their condition is one that can be managed over the telephone rather than face to face.
Dr Indrajit Chatterjee, who is a Consultant Physician and works in the Care of the Elderly department at Glan Clwyd Hospital, said he has received positive feedback from his patients so far.
He said: "Telephone consultation allows us the opportunity to assess how the patient is doing clinically and whether they require any additional help or support.
"It also allows us to review their medications and recent investigation results and to address any concerns and queries that they may have.
"These types of consultations also actively encourage families who live with the patient to participate in the discussion, as they would have done if they attended the clinic.
"We understand that with telephone consultations we are unable to examine the patient physically but at least it still gives us the opportunity to review some aspects of their care."
Consultant Physician, Dr Sally Jones, who works on the Care of the Elderly Ward at Ysbyty Gwynedd and specialises in Parkinson's disease, said the telephone consultations provide comfort to the patient and their families during this uncertain time.
She said: "This is a new way of working for us and so far I have received very positive feedback from my patients.
"A number of different consultants are currently working this way across the Health Board and the patients and their families have been extremely grateful to hear from us. I think it's important they don't feel like they've been forgotten during this unprecedented time.
"It is certainly different for us when we are used to having busy clinics where we can see people in person, but we want to ensure we can offer our patients as much care and support any way we possibly can."