'Compassionate' Speech and Language Therapist recognised with a Seren Betsi Star award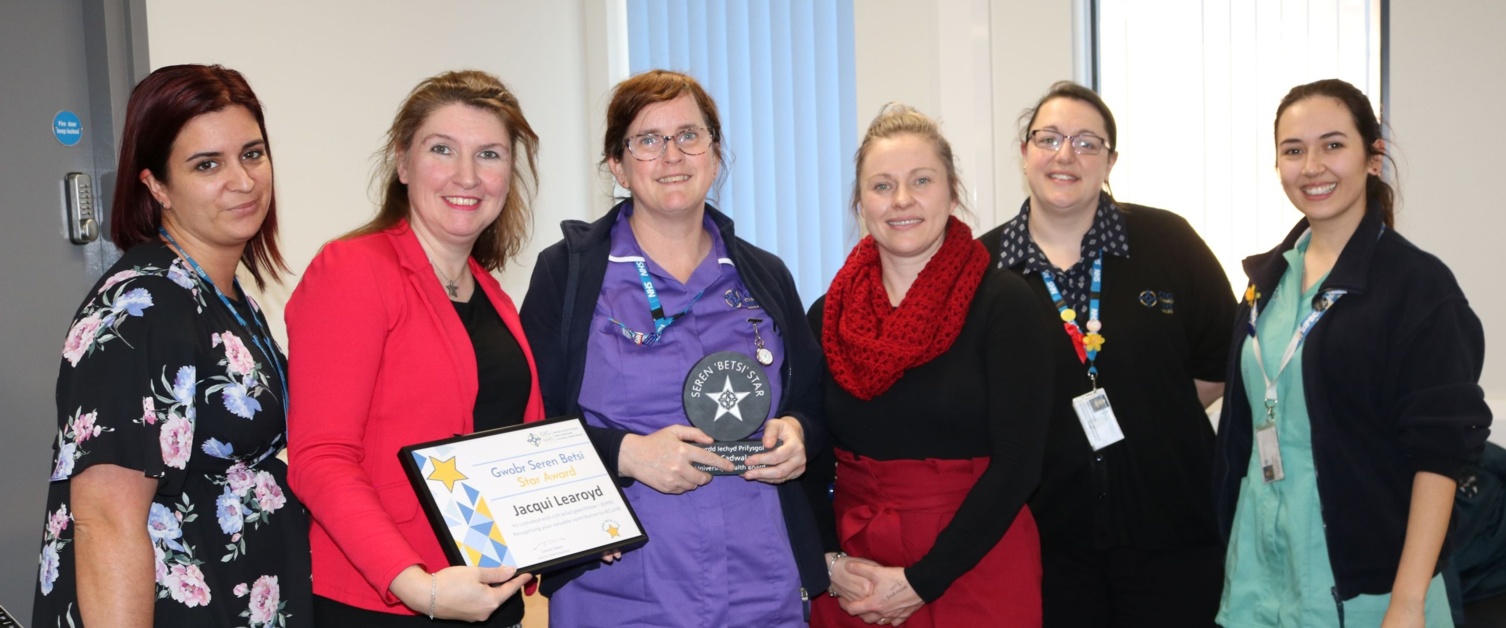 A Speech and Language Therapist who went above and beyond for one of her patients at HMP Berwyn has received a special award.
Jacqui Learoyd was nominated for a Seren Betsi Star award by Organisational Development Officer, Katie Williams, who says she's 'blown away' by the therapist's enthusiasm for her role.
Jacqui has been praised for providing support for one of her patients at the Wrexham prison who after listening to the man's story and through assessment, came to understand that he had a learning difficulty. This was potentially blocking his ability to convey to the parole board why he should be considered for release and no longer deemed a risk to the public.
Katie said: "Outside of her busy working days at the prison, Jacqui set out finding support for this man to be able to sit the parole board for release and to be able commence a life in society along with the required support for his learning disability.
"Jacqui also requested to support the man on his next parole board and worked tirelessly to find and secure funding for the man to be placed into suitable housing if he were released.
"This process has taken two years and Jacqui has never given up on the cause, truly putting her patient first, valuing and respecting his rights and working with our partners to deliver the best possible outcome for her patient."
The parole board agreed the release of the man and the funding Jacqui obtained has meant that he has now been released into a supported living community, where he can now have the development and support required for his learning difficulties and be integrated back into society.
"I am truly blown away by Jacqui's drive, determination and compassion for her patient. Dedicating her own time over the last two years to support her patient truly is going above and beyond her duties.
"I am sure this patient will be eternally grateful for Jacqui's support and drive that has ultimately led to his release.
"I am so proud to say I know this inspirational lady," added Katie.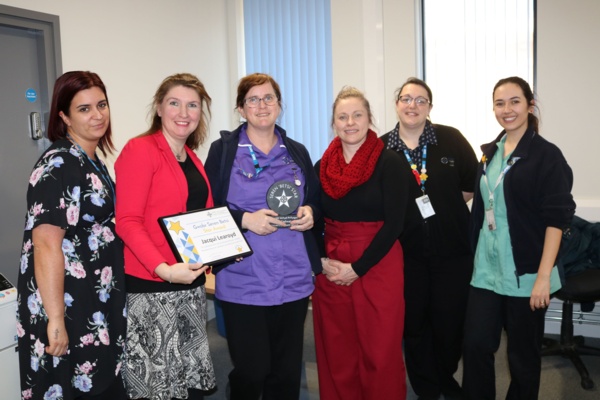 Jacqui was presented with the award by the Health Board's Executive Director of Public Health, Teresa Owen.
She said: "I was delighted to present Jacqui with a Seren Betsi Star award.
"Jacqui is a truly special member of staff and has worked tirelessly for two years to support a vulnerable individual to ensure he has a much better life.
"Congratulations Jacqui, you truly deserve this award."
The Seren Betsi Star award recognises the hard work and dedicated of North Wales NHS staff and volunteers.
Jacqui said: "I'm really over the moon to recieve this award, it's a big surprise and a big shock!
"It really means a lot to me, thank you very much!"