Celebrations all round as new ward opens at Ysbyty Bryn Beryl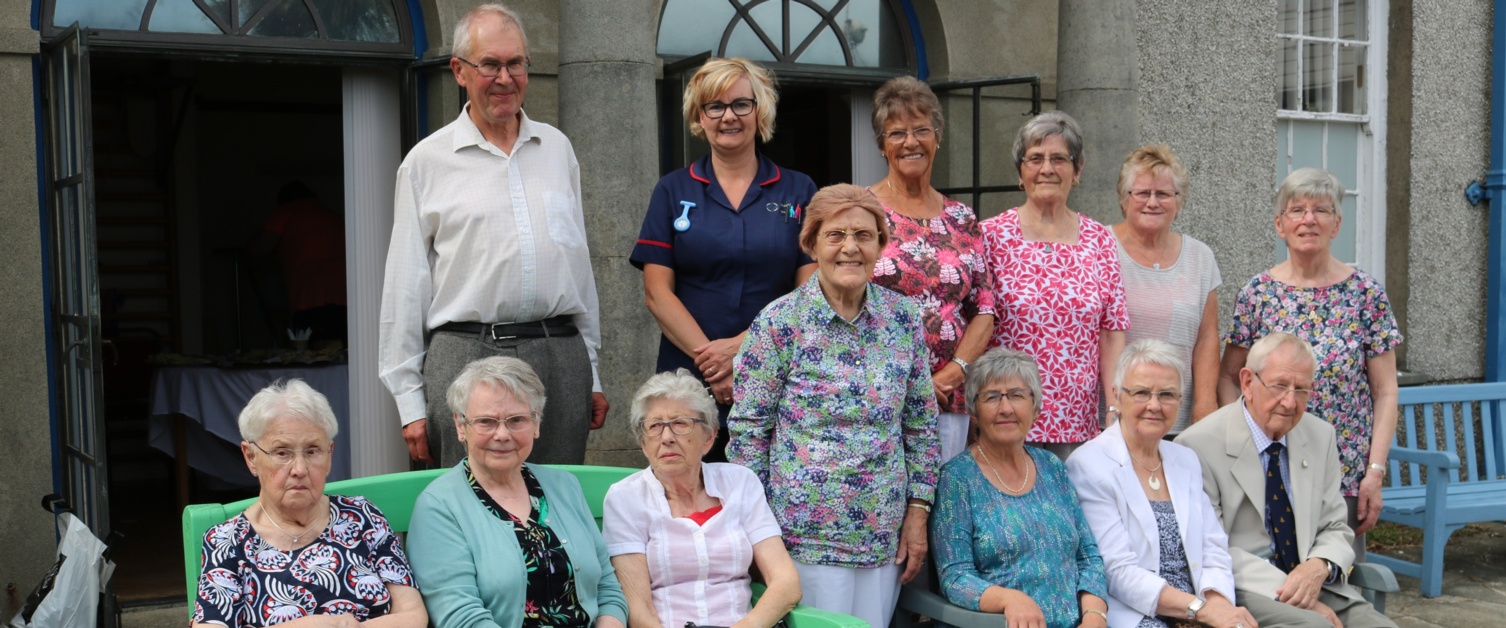 A new ward which has improved the environment for patients and staff has officially opened at Ysbyty Bryn Beryl.
The £675,000 project began at the Pwllheli hospital in August 2018 which included upgrading Dwyfor Ward and the Hafan Unit, creating one ward, now named, Llynfor.
The ward was officially opened by Mr Ron Evans, a member of the Ysbyty Bryn Beryl League of Friends, who have donated an incredible £30,000 to create a new corridor linking the new ward to the x-ray department.
Rhona Jones, Matron of Ysbyty Bryn Beryl, said: "I would like to extend a very big thank you to all the staff working within Bryn Beryl for their committed cooperation during the past year while the work has been ongoing.
"We are delighted to have a much more modern facility for our staff and patients and it was a pleasure to welcome members of our community into the hospital to celebrate the opening of Llynfor.
"I would like to say a huge thanks to Ysbyty Bryn Beryl League of Friends and the local community for their generosity and their continued support."
A special opening ceremony was held to officially open the new ward which was attended by representatives of the Ysbyty Bryn Beryl League of Friends and members of the community.
Staff also marked the NHS Big Tea for Awyr Las, our North Wales NHS Charity, by holding a tea party and cake sale to raise funds for the hospital.
Two generous donations were also received by Harlech Frozen Foods who kindly donated a £500 cheque and also Hawys Bryn Williams who raised £900 towards the hospital after completing the 14 Peaks Challenge.
Chris Lynes, West Area Nurse Director for Betsi Cadwaladr University Health Board, said: "We are delighted that this project is now complete and to see our patients and staff benefitting from the new ward.
"We are now looking forward to developing our plans to provide permanent, fit for purpose accommodation to house an integrated Dementia and Adult Mental Health Centre as part of the ongoing refurbishment of the Bryn Beryl site."