The Foodwise in Pregnancy App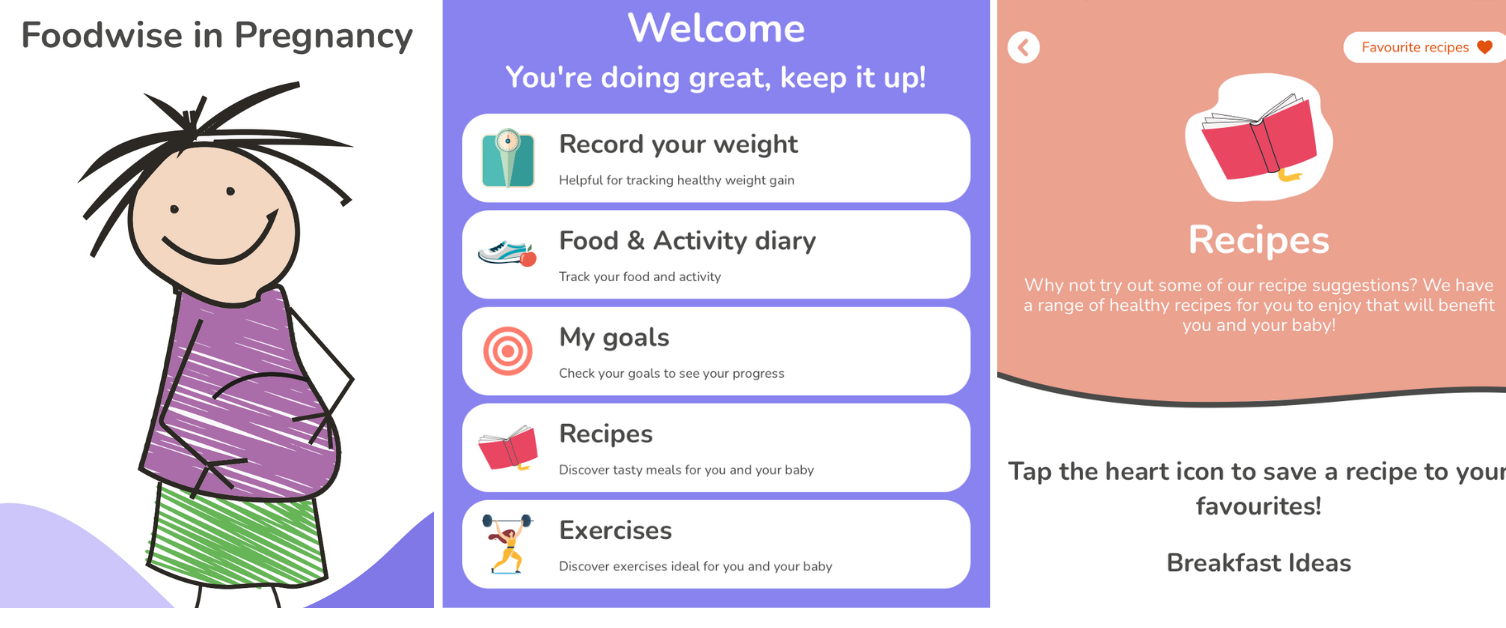 This page is being developed.
The Foodwise in Pregnancy App has useful information on eating well, keeping active and achieving healthy weight gain in pregnancy. There are six sections to work through at your own pace which also include interactive games, quizzes and tools.
Developed by trusted NHS Wales Professionals, the Foodwise in Pregnancy App features:
Tips and advice for achieving a healthy diet
Practical ideas for keeping active
Recipes, shopping tips and meal planner
Step by step exercises which are ideal for pregnancy
The App can be downloaded free of charge from Google Play or Apple Store.