Suicide/ Self Harm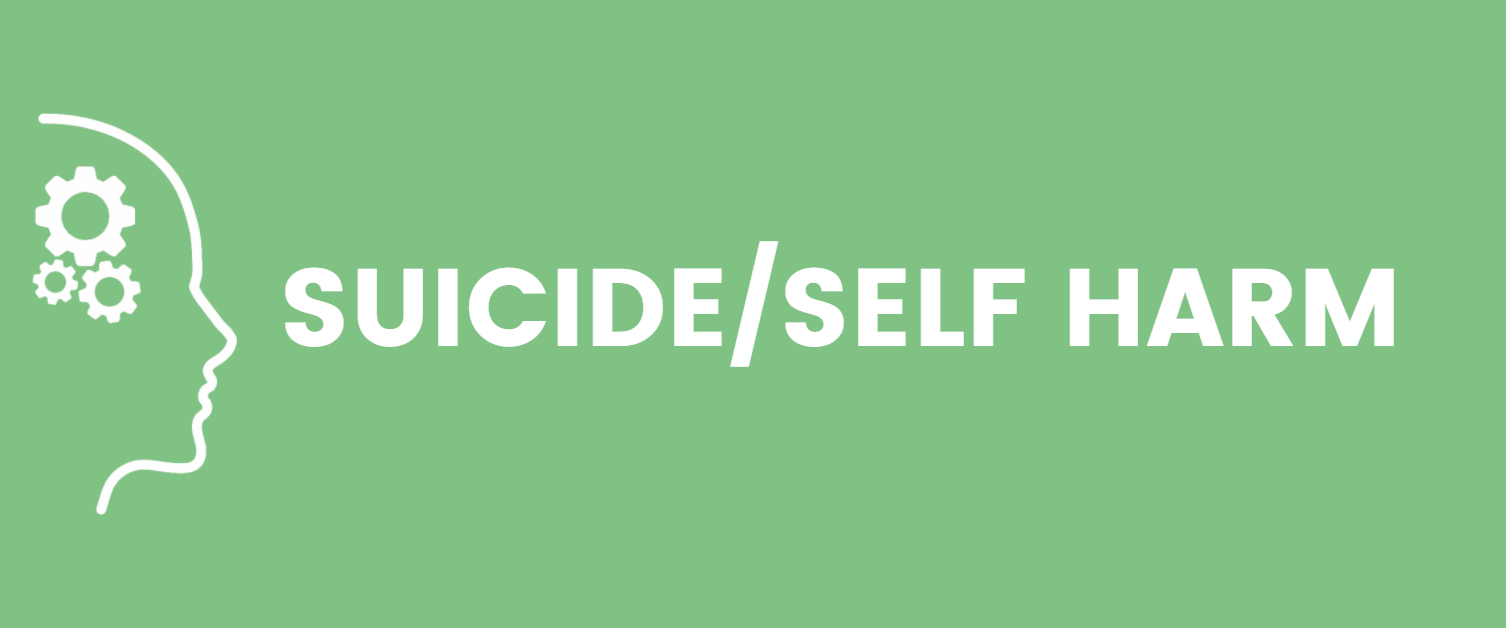 It's important to know that support is available for anyone who feels like they have nowhere to turn too or are feeling suicidal. If you need someone to talk to about how you're feeling there are support services available.
If you are having suicidal thoughts or feelings the NHS 111 service is on hand to provide free 24/7 advice and support, you may also find it helpful to speak to a free listening service or other support organisation.
Thoughts of suicide are a sign of emotional distress, a sign that something else is wrong. It is often because they are finding it difficult to cope with upsetting emotions or situations.
Thankfully, most people who have suicidal thoughts or feelings, especially if supported, are able to develop ways of coping and managing these difficult emotions.
To access more information, coping strategies and how to know when to seek professional support see Help for suicidal thoughts - NHS (www.nhs.uk)
If you're worried about someone who is feeling suicidal and want to help there are some tips below to try and help the conversation go well:
Don't worry if someone doesn't want to talk yet. They might not be ready and knowing you're there is useful.
Try to find a comfortable environment which is free from distractions
Listening to them and showing a kind and caring approach
Try not to show shock at what they are saying or feeling and stay calm
Don't judge or blame them for their feelings, let the person know you want to support and help them - even if you disagree
Know that suicidal thoughts or feelings can come from dealing with emotional pain or a difficult situation
It can be helpful for people to know they have someone they can trust to just listen and try to understand what they are thinking or feeling
Look at supporting them with safety planning if they feel comfortable talking about it. Safety planning helps to find ways to manage those thoughts and feelings if they happen again. More information on safety planning is on the NHS link Self-harm - NHS (www.nhs.uk)
Please see contacts and links below for support and advice:
C.A.L.L. Mental Health Helpline for Wales
A 24/7 service offering free emotional support and information/literature on mental health and related matters to people in Wales.
Call: 0800 132 737
Text: 'help' to 81066.
Samaritans: for everyone 24/7
Call: (free): 116 123
Email: jo@samaritans.org (response time 24 hours)
Samaritans Welsh Language Line:
open 7pm-11pm every day
Call: (free) 0808 1640123
Campaign Against Living Miserably (CALM):
Open 5pm to midnight every day
Call: 0800 58 58 58
Papyrus (up to the age of 35):
Open 9am – Midnight every day
Call: 0800 068 4141
Email: pat@papyrus-uk.org
Childline: 24/7
Call: 0800 1111
Additional information and Advice
Staying Safe - Information and Advice & Useful contacts / links