Carrie Hargreaves, Glan Clwyd Hospital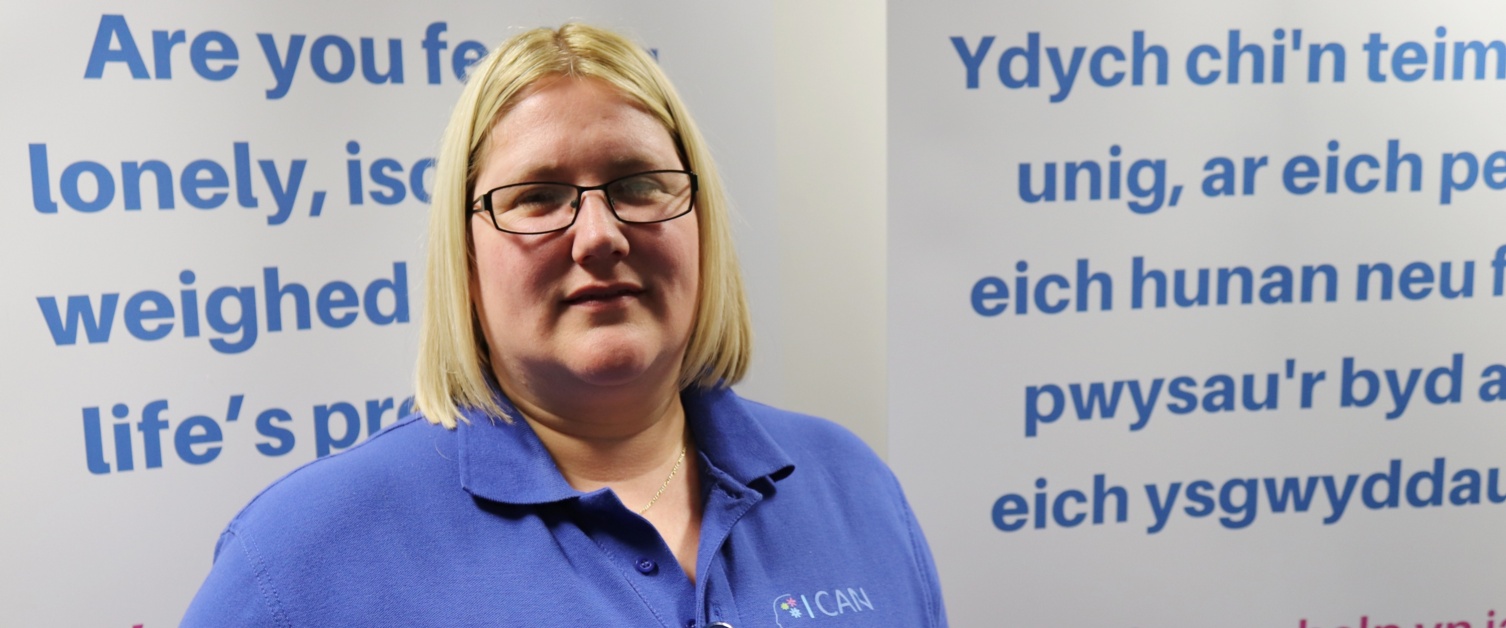 Carrie Hargreaves from Cefn Meiriadog near St Asaph says she was inspired to volunteer at her local I CAN Centre after struggling with grief after losing her Mum to cancer last year.
"I lost my mum last year to cancer after fighting it for six years" she explained.
"We are a close family and my mum was always at the centre of everything. When she passed away it devastated us and left broken.
There wasn't really anyone to talk to and we didn't really know where to turn. I CAN gives people a place to go when they need someone to talk to and I wish we had somewhere like that when we needed it.
Helping others is such a rewarding feeling. When people come to talk to us they can be anxious and extremely upset. It's lovely to watch the difference between them coming in and going out.
Sometimes people just need a chat and a brew to make that difference in their lives and the fact I have a part in that makes a big difference to me too. It's rewarding on so many levels and I absolutely love it.
I meet new people all the time and all the staff at the I CAN Centre are so friendly and welcoming. It's a great thing to be a part of."