Eligibility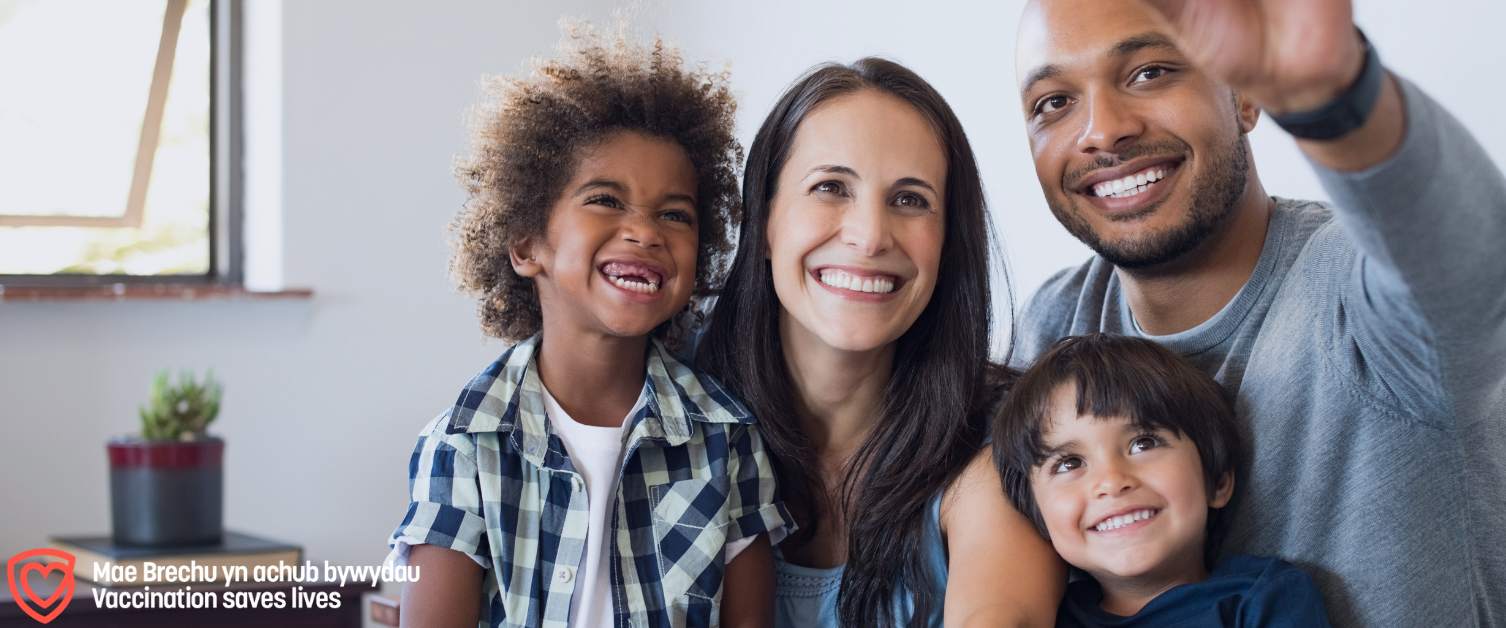 BCUHB and its partners provide a number of routine vaccination programmes that are available at a number of different life-stages.
Vaccines are safe and effective for the groups to which they are offered, and vaccines will not give you the disease for which they've been designed to protect against. As with any medication, vaccines may cause mild side effects for a small minority of people that will not last long.
The following section will help you understand which vaccines are offered along with information on who should have them and when they'll be offered to you.
A summary of the routine vaccinations is provided below. Further detail about individual vaccinations, how they work, and why they're safe and important can be accessed here. Remember, if you have any questions about a vaccination, please ask your GP Practice or Health Visitor who'll be happy to talk with you. Other selective, travel and occupational vaccines are also offered to particular population groups e.g. pregnant women or staff working in the NHS, and are summarised below.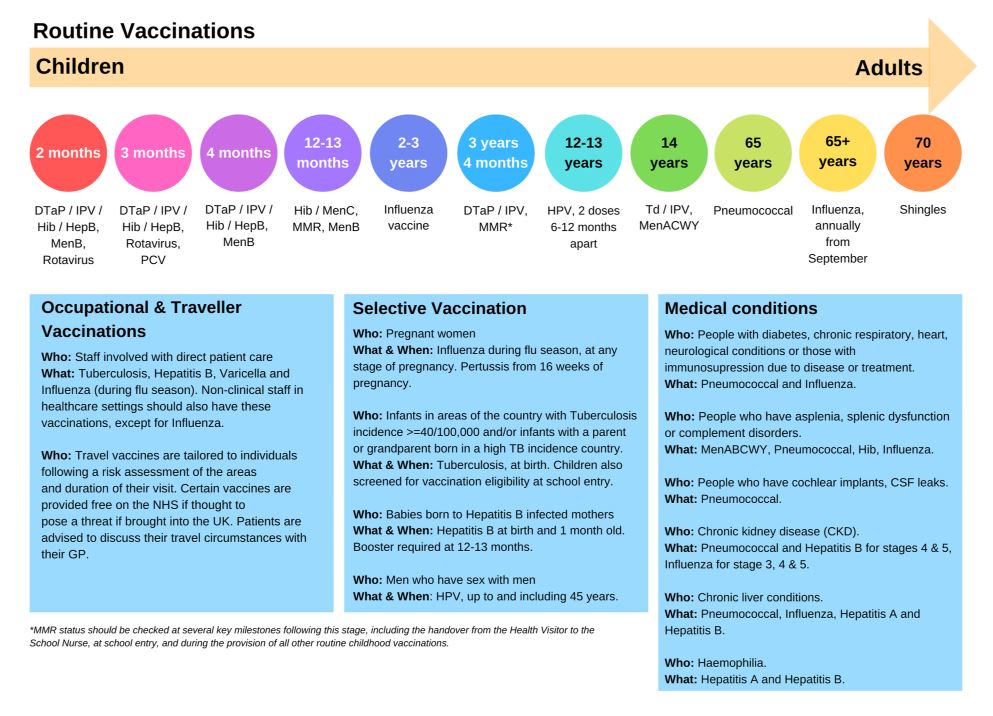 Information leaflets on immunisation can be found here. Leaflets can be ordered online as hard copies or you can also download the leaflets straight to your computer, tablet or phone.
Specific information about Flu and MMR can be found by clicking the links below.