Wearing a face mask with hearing aids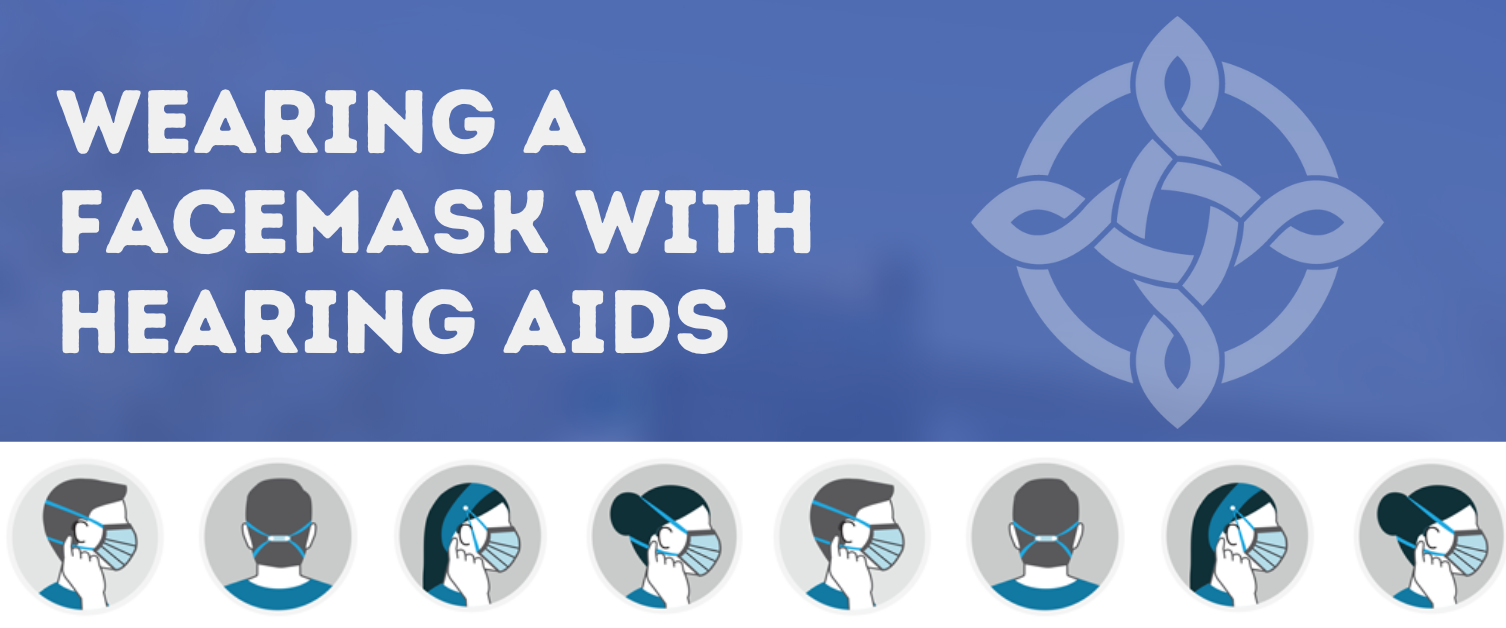 Wearing a face mask with elastic around the ears can increase the risk of loss or damage to hearing aids when the face mask is removed if the elastic becomes attached to the hearing aids. Here are some tips to stop this happening:
Check that the hearing aids are still in place during and following the removal of the mask.
Whenever possible, remove the mask at home in open space so you can locate the hearing aids if they fall to the ground.
Wear a mask that ties behind the head rather than tying around the ears.
Sew two buttons into a piece of ribbon to wear on the back of your head. Attach the elastic of the mask to the buttons instead of tying it around your ears. Button extensions for the mask can also be purchased.
Consider trying to tie any long hair into a bun to keep it out of the way.
If you can dress your hair in a bun then you can tie the elastic of the mask around.
Sew two buttons on a fabric headband above your ears and attach the elastic of the mask to the buttons.