COVID-19 Vaccination in pregnancy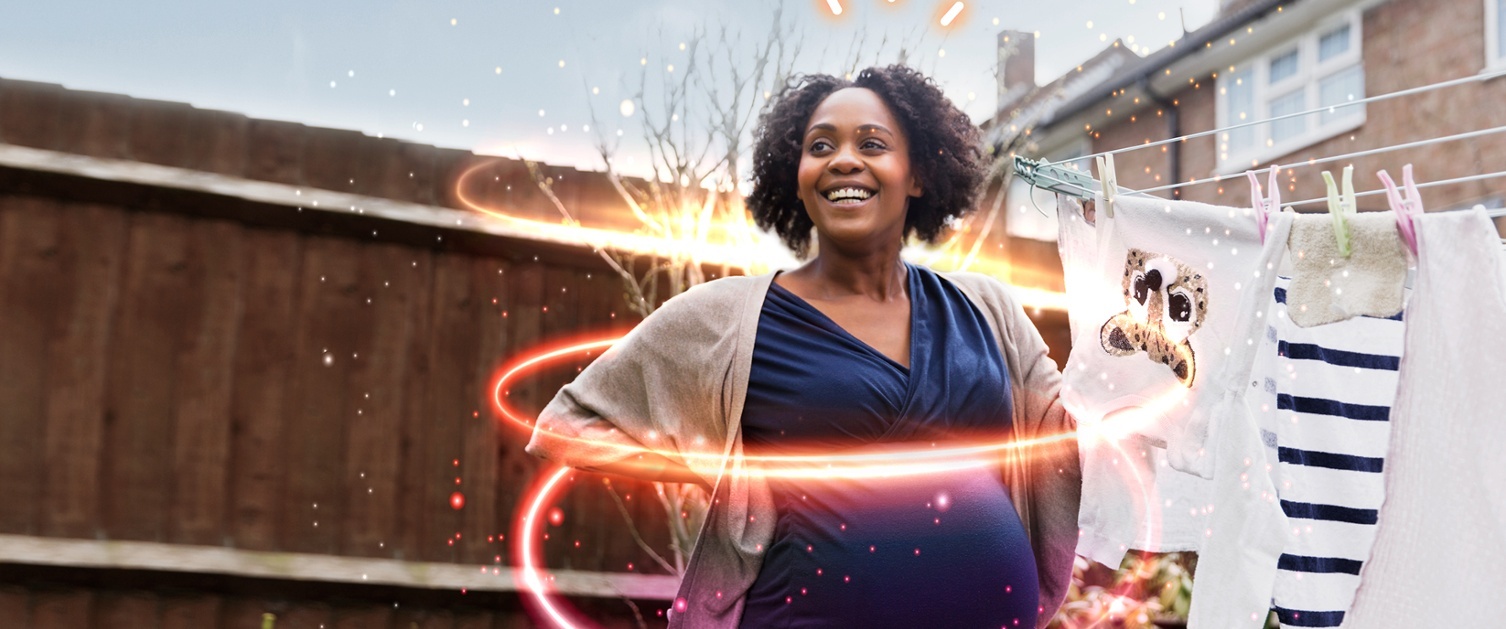 Autumn Booster 2022
The Joint Committee on Vaccination and Immunisation (JCVI) has now advised that pregnant women are eligible for the Autumn Booster. They are reminding pregnant women to have their COVID-19 vaccines as soon as possible. They should not delay vaccination until after they have given birth. This is to protect them and their babies.
To book your appointment, please call the Covid-19 Vaccination Contact centre on 03000 840004. The Vaccination Contact Centre is open 8am-7pm Monday to Friday and 9am-2pm on Weekends.
If you are pregnant the COVID-19 vaccine will help to protect you and your baby from avoidable harm and can be given at anytime in pregnancy.
'Unvaccinated or not fully vaccinated pregnant women are more likely to be admitted to hospital or have a severe illness (compared with those who are not pregnant), especially in the later stages of pregnancy.
Pregnant women with underlying medical conditions are at a higher risk of severe illness.
About two-thirds of women who are pregnant who test positive for COVID-19 in pregnancy have no symptoms at all. However, some pregnant women become seriously ill and are admitted to hospital with COVID-19, particularly if they have underlying medical conditions.
In the later stages of pregnancy, pregnant women are at increased risk of becoming seriously unwell with COVID-19. If this happens, it is about three times more likely that your baby will be born prematurely, which can affect their long-term health.
Like other vaccines routinely given in pregnancy, the COVID-19 vaccine does not contain any live virus. It's safe for pregnant women and their babies. In Wales, Scotland and England over 100,000 pregnant women have had the COVID-19 vaccine. No safety concerns have been identified as a result of having the vaccine while pregnant.
Frequently asked questions
Information on the risks of COVID-19 infection in pregnancy, what this means for you if you are pregnant, if you can have the vaccine whilst breastfeeding, the vaccine and fertility and more is available on the Public Health Wales website.
Other helpful breastfeeding guides and websites during the COVID-19 pandemic