Therapists and therapist support staff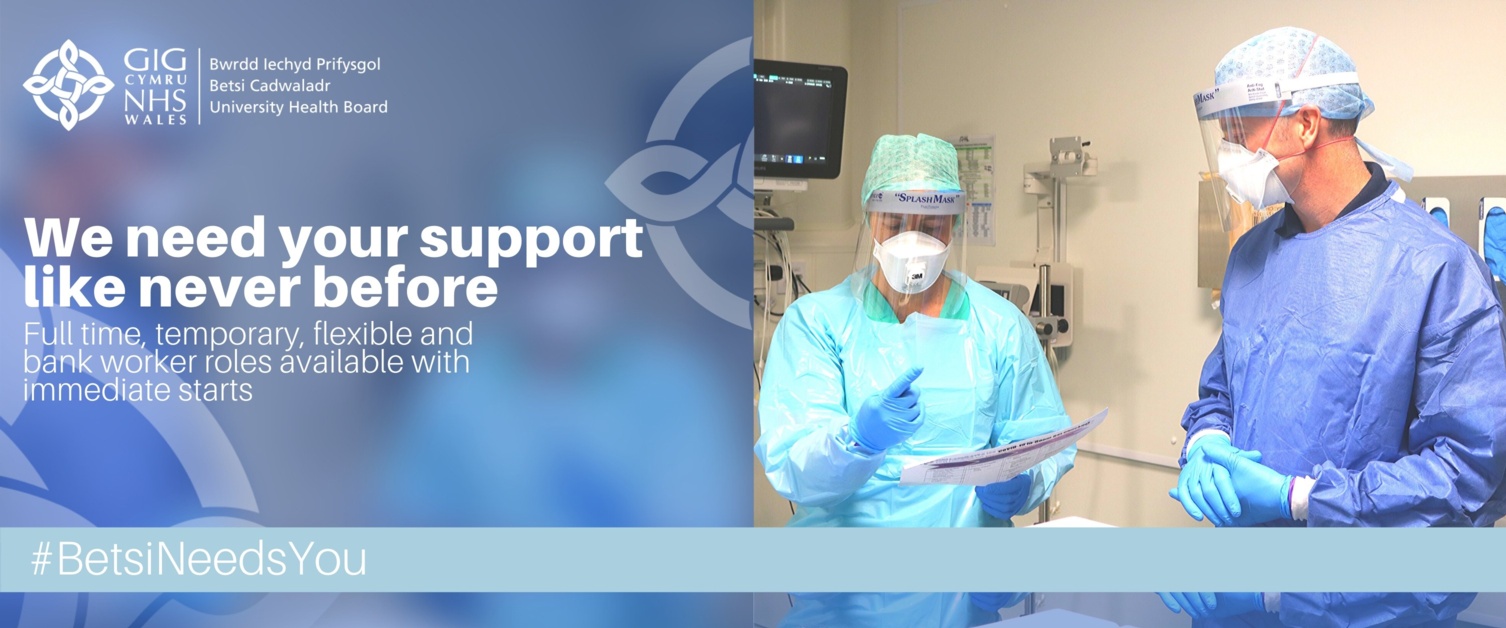 Wherever you can help, you're needed
As a qualified and experienced health and social care professional who has either temporarily or permanently left the NHS, your colleagues and local community are in urgent need of your support to join the fight against COVID-19 in a number of different ways.
COVID-19 has the potential to put huge additional demand on our NHS and our fellow citizens. In such emergencies, the xxx can grant temporary registration to certain groups, this includes qualified and experienced Therapists of good standing who have recently relinquished their registration or licence to practise.
We greatly appreciate the time and effort that you have already given the NHS and have put everything in place to ensure re-joining us is easy and safe for you. You can choose how much time you contribute and are free to stop working at any point. Your contract will reflect standard terms and conditions such as working hour protections, pay arrangements, and annual leave entitlement.
This isn't only about clinically treating patients – there is also a need to provide a calm and stoic presence whose ripple effect is felt way beyond any health or social care setting. Many members of the general public are anxious and need reassurance. Your expertise can help in so many ways.
Various therapist roles available including therapy support posts, working with Physiotherapists, Occupational Therapists, Dietitians, Speech and Language Therapists or Podiatrists to continue patient care. All training and uniform would be provided.
Please use the below link for more information and to register your interest. Here you may filter roles by staff group and location.

Visit: https://www.covidhubwales.co.uk/
General enquiries call: 01745 448 788 ext 8329