Independent Member: Linda Tomos CBE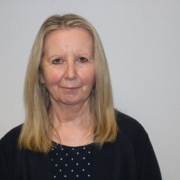 Born in Llanelli and brought up near Oxford, Linda has lived in Dolgellau since 1980. A graduate of Aberystwyth University, she recently retired as Wales' first female National Librarian completing over forty years in the profession which included posts in local authorities, higher education and a period as a senior civil servant in the Welsh Government responsible for policy development for libraries, museums and archives. Beyond Wales, Linda has worked extensively on European digital information projects during her career and has been a member of the Carnegie Foundation UK Library Leadership Programme.
Linda is a past Chair of the BBC Educational Broadcasting Council Wales. She was an Expert Adviser to the First Minister on the Cymru'n Cofio Wales Remembers 1914-1918 Programme and is a former Chair of the National Trust Advisory Board for Wales. In 2018, Linda was chosen as one of a 100 inspirational Welsh women by the Women's Equality Network. A member of the Gorsedd, Linda was made an Honoury Fellow of the University of Wales in 2019 and was awarded a CBE in the 2020 Queen's Birthday Honours. She has a lifelong interest in local and landscape history and has worked with voluntary organisations in her local community for many years. Linda is committed to ensuring that the Board has an active and productive relationship with communities in improving health services across North Wales.