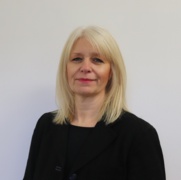 Debra has spent most of her career in the West Midlands before joining the Health Board in January 2019 as the Secondary Care Nurse Director prior to commencing in the acting role of Executive Director for Nursing & Midwifery. She qualified as a Nurse in 1990 and then as a Midwife in 1993. She has held a variety of clinical and leadership roles during her 30 year career in the NHS. Prior to joining the Health Board she held the position of Deputy Chief Nurse at the Royal Wolverhampton NHS Trust from 2016 – 2019.
Debra has led a number of successful teams achieving National awards during her career and significant service transitions. She is committed to improving the quality and safety of services for the communities of North Wales.
Debra is married and has 2 sons. She enjoys spending time with her family and the occasional run.