Pharmacies and self-care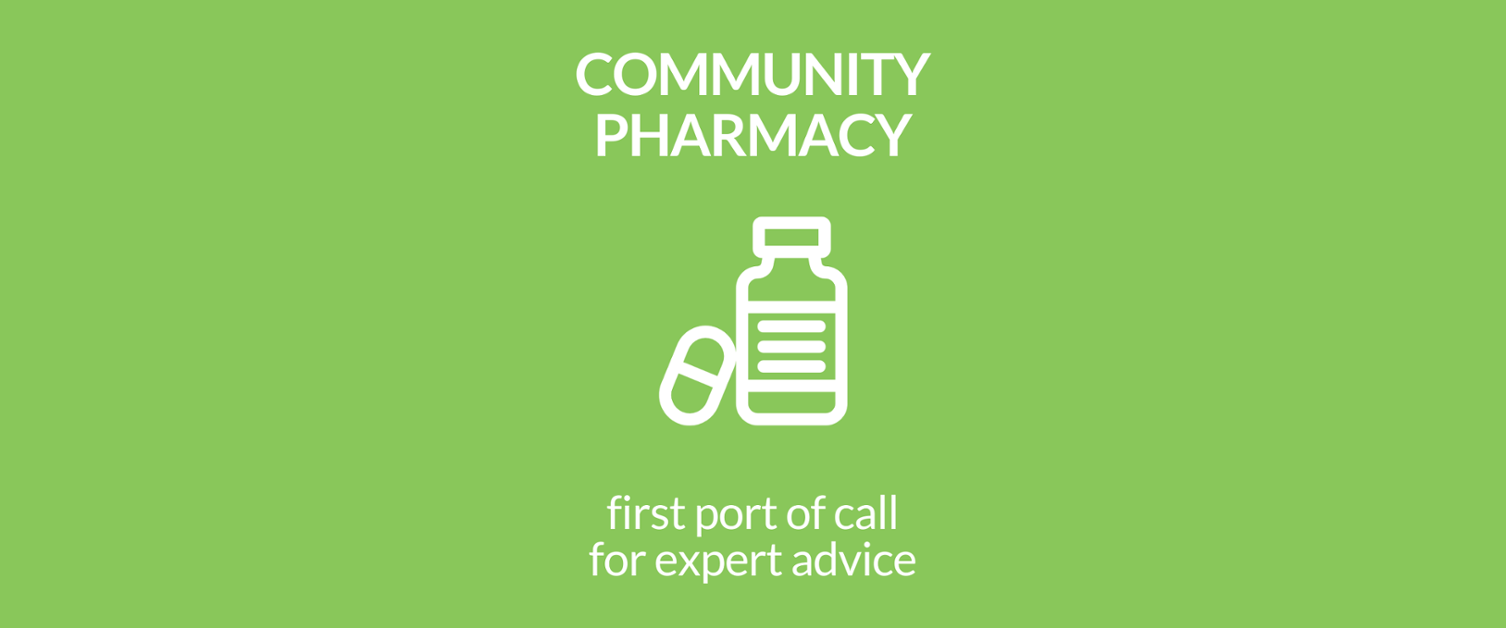 Rapid lateral flow tests are only for people who do not have COVID-19 symptoms. Please do not go to your Community Pharmacy for lateral flow test kits if you have symptoms. If you have COVID-19 symptoms you need to self-isolate and book a PCR test.
Pharmacies can provide expert advice and guidance about treating common ailments, conditions and their symptoms, including:
thrush
ring worm
minor cuts
upset stomach
dental pain
repeat prescriptions
emergency contraception
Appointments are not always needed but you might be asked to wait or pop back if they are busy. Many pharmacies are open outside of usual hours and into the evenings. Please remember to wear a mask and to social distance when visiting your pharmacy. The pharmacy staff will advise you of how to keep yourself and others safe.
Before visiting your GP, we would suggest speaking with your pharmacist, they can help decide if you should see a doctor and can provide you with other information about other health services.
Did you know that some pharmacies offer emergency supply services if you accidently run out of your repeat prescription and are unable to get a prescription from your GP surgery. They also offer emergency hormonal contraception services, flu vaccination and smoking cessation support.
Sore Throat Test and Treat Service
Sore throats are very common and nothing to worry about, they normally get better within 7 to 10 days. Most sore throats are caused by minor illnesses such as colds or flu and can be treated at home.
Our sore throat test and treat service is available at selected pharmacies across North Wales. First you would have a consultation with a pharmacist, who will ask questions and conduct a swab test to determine whether you have a viral or bacterial sore throat.
Antibiotics will not treat a viral infection but the pharmacist will offer advice and information. If the test reveals that you have a bacterial infection the pharmacist can then provide antibiotics. Find out more by visiting the Sore Throat Test and Treat Service page.
More Information about your local pharmacies and other health services.