Wrexham Radiographer wins prestigious award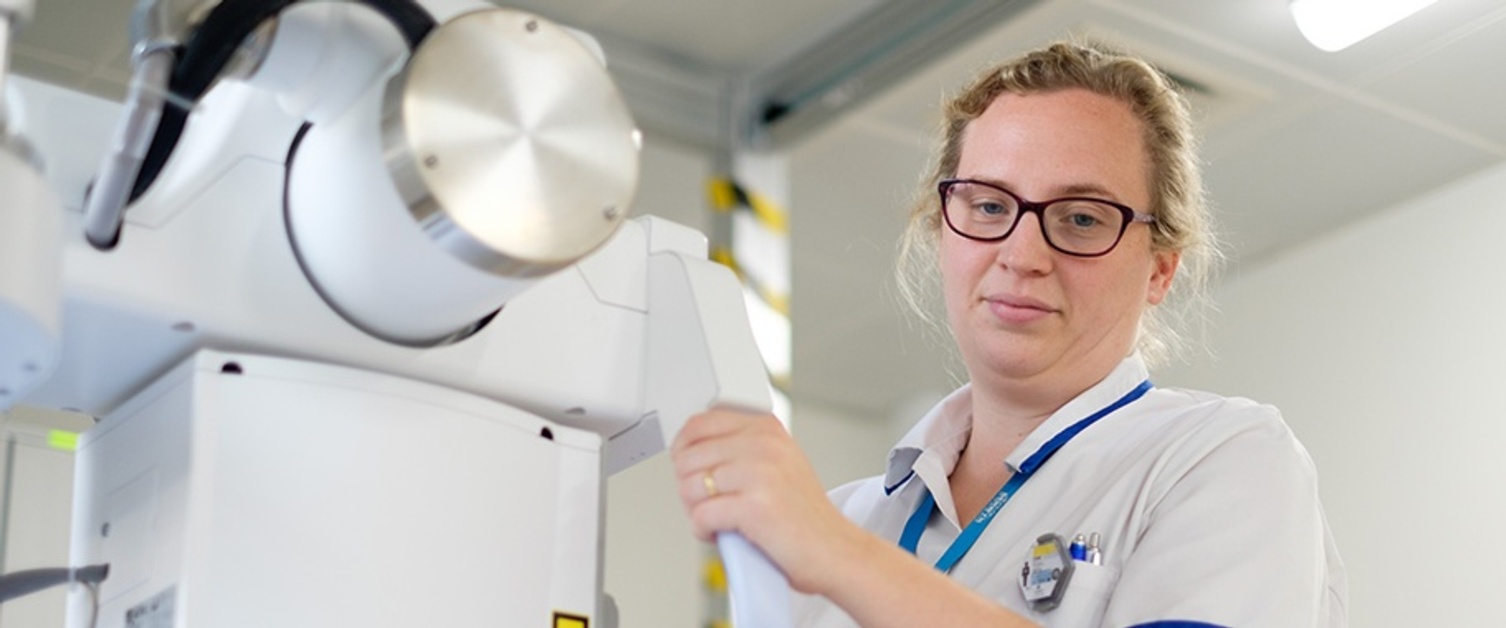 Tess Roberts, who has been recognised for her work to provide timely, on site diagnostics, will receive her award at the Radiographer of the Year annual awards in November.
Tess, who has worked for Betsi Cadwaladr University Health Board for nine years, said she was overwhelmed to be nominated for the award.
She said: "I feel extremely proud and touched to have been nominated for the award by my managers at HMP Berwyn.
"Receiving a letter to say I had been announced as the winner for Wales was a huge surprise, I wasn't aware I had been nominated!
"Being part of the integrated team here is such a privilege and I have been so fortunate in the opportunities I have had since I started at the end of 2016.
"It's been eventful, but such an amazing experience to set the service up; from installation to the service delivery it is today."
Tess qualified as a radiographer from the University of Wales in Bangor and worked at Wrexham Maelor Hospital until the end of 2016 where she worked predominantly in general radiography and interventional radiology.
In September 2017 she commenced on an Advanced Clinical Practice Master's programme at Glyndwr University and is now in her final year.
"The knowledge and skills I have gained from this MSc programme has allowed me to be able to assess and manage patients who have sustained minor injuries and also examine respiratory, cardiac, abdominal and neurological systems. Meaning that patients have a far more effective experience than previously, more timely care and see less professionals about the same thing.
"I am able to support my nursing and GP colleagues who are in high demand. It has also allowed the development of a bespoke minor injuries service with physiotherapy and occupational therapy colleagues and developed strong working relationships with partners such as our Orthopaedic colleagues.
"As part of this incredibly supportive, integrated team I have learnt so much from colleagues of all disciplines, with a deep appreciation for their individual roles and skills. Setting up the radiology service and minor injuries has been by far my proudest career achievement to date, a lot of people have helped and supported me along the way and winning this as recognition for the work is an amazing feeling and I am extremely proud and grateful to my colleagues," she added.