Inspirational nurse recognised for her dedication to stroke services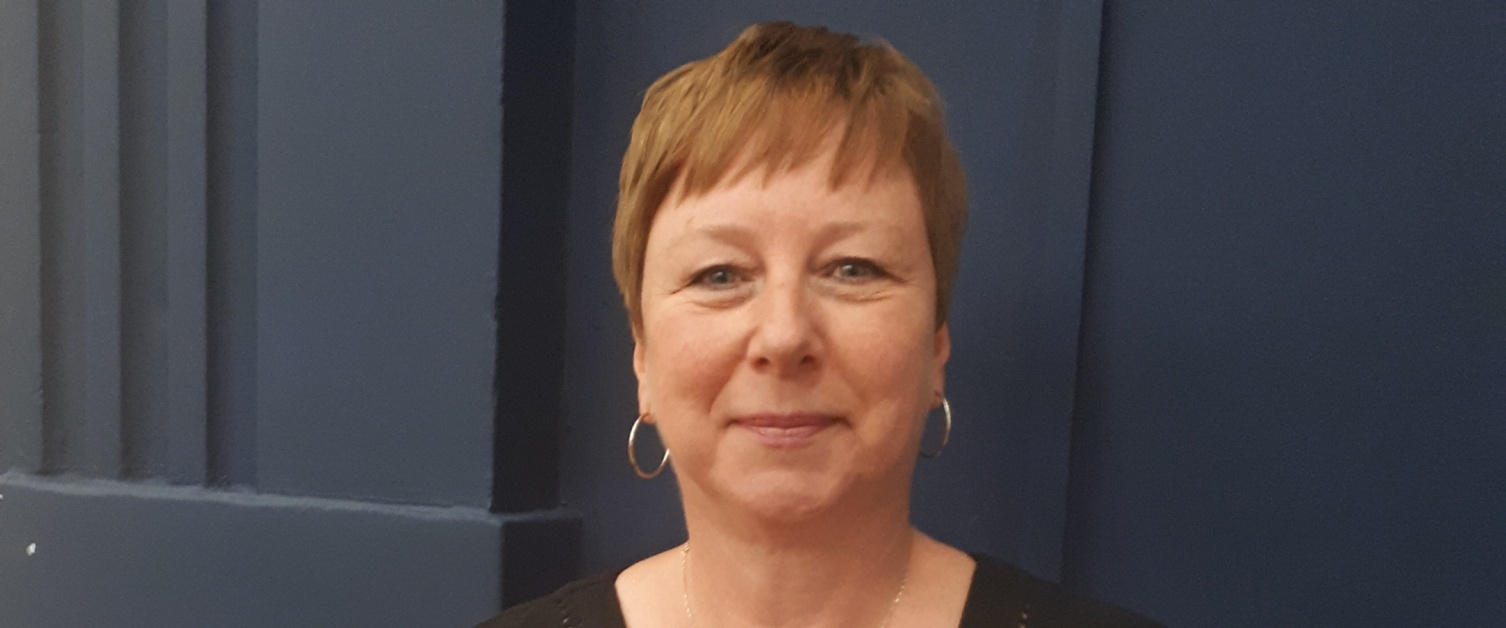 A Wrexham nurse who has been described as an inspirational leader by her colleagues, and a champion for stroke services has been recognised with a prestigious award.
Lynne Hughes was recently awarded the Excellence in Stroke Award at this year's Welsh Stroke Conference.
The awards aim to recognise those practitioners in Wales who are providing high quality care to stroke patients.
Lynne, who is based at Wrexham Maelor Hospital, has been responsible for raising the profile of Stroke Services in North Wales and led the 1000 Lives
Stroke campaign which successfully recruited new Stroke Nurses to work within the Health Board.
Judith Rees, Directorate General Manager for Medicine at Wrexham Maelor Hospital, who nominated Lynne for the award, said: "Lynne has been an inspirational leader whose excellent contribution and drive has led to improvements in the Stroke Services in North Wales.
"Lynne was dedicated to the Stroke Services from early in her career as a Ward Sister and then Matron.
"She was appointed as Stroke Coordinator in 2009 at a time when the service needed modernisation and improvement.
"Lynne worked singlehanded until 2015 when her persistence in making the case for additional Stroke Coordinator roles in Wrexham resulted in two further appointments being made."
As a result of Lynne's work stroke patients now receive more timely care due to the education and awareness training she has developed and implemented across North Wales.
Lynne's passion to improve this service has led to establishing stroke training and education programmes for GPs, Primary Care staff, medical and nursing staff across a range of hospital specialities across North East Wales. This has led to patient's receiving more timely care when they have had a stroke due to the education and awareness training brought in by Lynne.
Jill Newman, Director of Performance at BCUHB, who supported Lynne's nomination, added: "Lynne has been a significant leader in Stroke provision and improvement in North Wales and is an inspirational and very well respected individual throughout the Health Board by clinical and non-clinical staff.
"Her role across Wales has also been fundamental in Stroke improvements for patients."
Lynne said she was honoured to have received this special recognition but described the award as a 'team effort'.
She said: "I would like to thank Judith for nominating me for this award which I am honored and privileged to receive.
"I have enjoyed many happy years working within Stroke Services in Wrexham alongside a brilliant team who share in this award with me.
"Good stroke care requires effective multidisciplinary team work and none of the improvements we have made would have been possible without the support and dedication of everyone involved in the stroke pathway."