Sleep Apnoea Service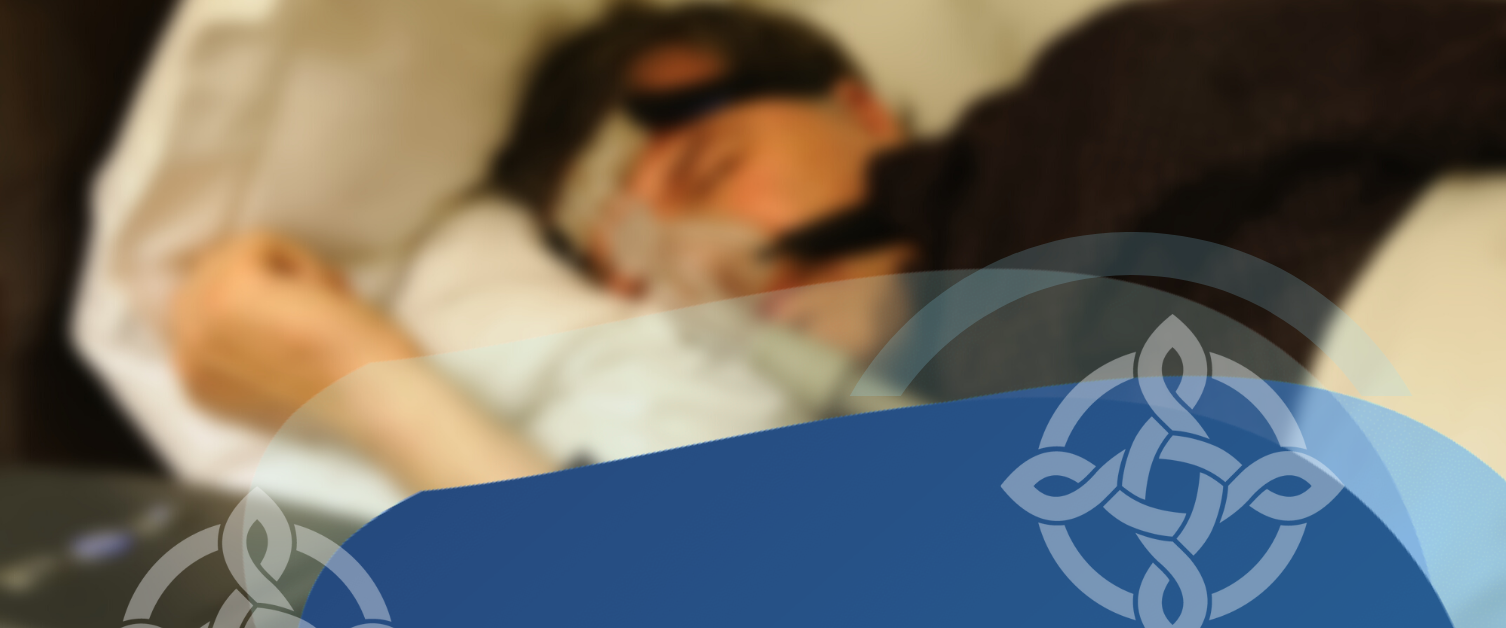 Betsi Cadwaladr University Local Health Board (BCUHB) offers a sleep service for patients who are experiencing the symptoms of obstructive sleep apnoea. The following information will support you whilst undertaking diagnosis and/or treatment for sleep apnoea.
If you are not currently receiving treatment for sleep apnoea but think you may have some or all of the key features/symptoms, please see your GP who will undertake an initial assessment.
In addition to the guidance given below, please see the links at the bottom of the page for further information.
What is Obstructive Sleep Apnoea?
Obstructive Sleep Apnoea / Hypopnoea Syndrome (OSAHS) is a condition whereby the upper airways collapse intermittently and repeatedly during sleep. This can vary between an apnoea (no airflow through the airways) and a hypopnoea (a reduction of airflow through the airways).
When you fall asleep, the soft tissue around your neck relaxes; this causes the airways to narrow and can eventually lead to airway collapse. To overcome this you will make more of an effort to breathe and this will lead to an arousal from deep sleep to wakefulness or a lighter sleep phase to allow the recommencement of normal breathing. This can happen many times throughout the night and results in poor quality sleep as you will not enter a deep and regenerating sleep phase.
Symptoms of OSAHS
Unrefreshing sleep
Loud snoring
Morning headaches
Daytime sleepiness
Impaired memory, reduced alertness, increased risk of accidents
Frequent urination at night
Mood and personality changes
Impaired quality of life
Adverse effects on others – impaired relationships between spouses or partners
Therapy - Continuous Positive Airway Pressure (CPAP)
A machine known as CPAP is most commonly used for the treatment of OSAHS. This is the treatment of choice according to the National Institute for Clinical Excellence (NICE).
In short, CPAP is a machine that delivers air under pressure through the airways,. The device is auto-adjusting, the pressure will increase and decrease automatically throughout the night to prevent the airways from collapsing. You might notice the pressure increasing at certain periods in the night, this is completely normal. This will reduce or abolish the amount of apnoeas / hypopnoea during sleep and lead to a more normal night's sleep.
CPAP is not a cure for OSAHS, it is a treatment: If you are compliant with the treatment and use it nightly, your symptoms will most likely disappear. If you do not use the CPAP or fail to use it for a few nights, you will revert back to having the symptoms associated with OSAH
Useful documents and links:
Sleep Apnoea Trust website
Sleep Apnoea information from the NHS website
Guide to a good night's sleep
OSAH- Patient Guidance
NICE guidance for CPAP
ResMed video playlist
What is myAir video
Fitting your F20 mask video
Fitting your N20 mask video