Ysbyty Gwynedd nurse who beat cancer twice sets up support group to help others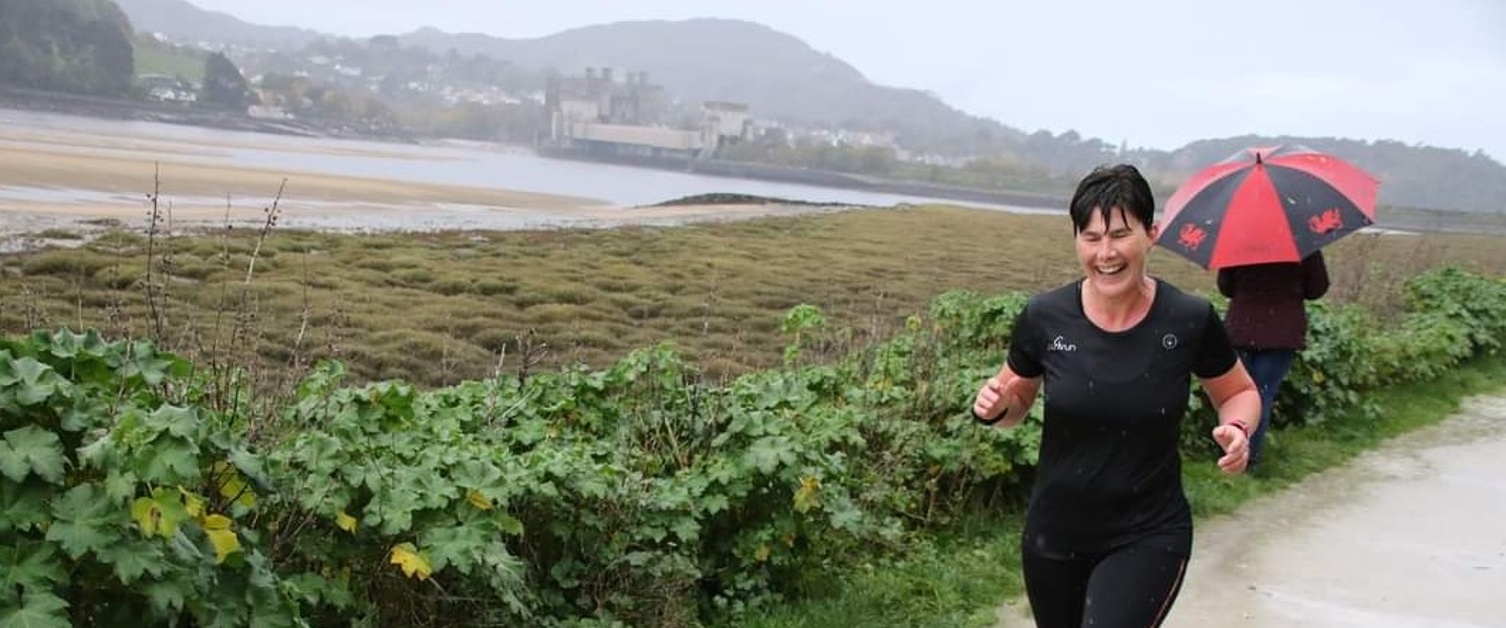 A nurse who fought off cancer twice has set up an online support group to help others who have been diagnosed with the disease.
Christine Plant, a Specialist Breast Care Nurse at Ysbyty Gwynedd, was diagnosed with bowel cancer in 2017 and three years later in September 2020, was diagnosed with breast cancer.
To help others who have been through disease and offer advice and support to those currently receiving treatment she has set up an online Facebook group 'Run free of the Big C'.
She said: "I was 46-years-old when I was first diagnosed with bowel cancer. It came totally out of the blue, I had noticed some bleeding and I was referred for a colonoscopy and when it was discovered that I had a tumour I was really shocked.
"I underwent surgery, followed by chemotherapy – I received excellent care from my colleagues throughout my treatment. The stoma nurses were incredible and inspired me to become a specialist nurse myself."
The mum-of-two, who previously worked as a ward manager on Ysbyty Gwynedd's Ffrancon Ward, said she was devastated to learn she had cancer for a second time following a routine mammogram in September 2020.
"During this time I was already a specialist nurse working in the Breast Care team so it made it quite difficult for me as I was caring for patients with breast cancer as well as going through it myself.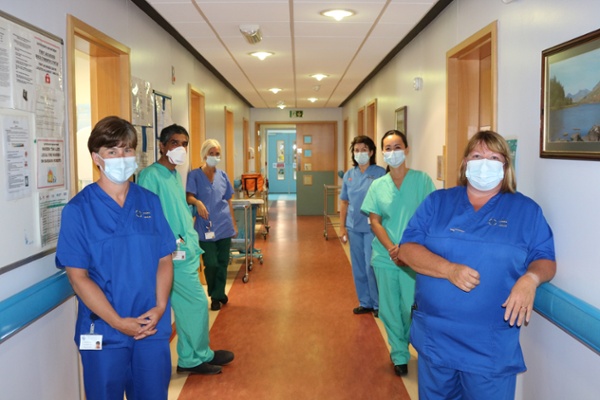 "This time it was even more difficult, it was devastating to have to tell my parents and my children that I had been diagnosed with cancer for a second time.
"Luckily I got through it again thanks to my amazing surgeon, Ms Wang, and the brilliant breast care team. All my colleagues who cared for me during both periods were incredible," she added.
To help support her mental health and wellbeing Christine took up running and has set up her support group to offer advice to others who have been affected by cancer.
She said: "It's really important you have people to talk to when you go through cancer. I was diagnosed in my mid 40s so it really made a difference for me to speak to people in my age group going through the same thing.
"The one thing that has helped me enormously is exercise, whether it be a 100 metre walk or running a 10km, the sense of achievement is the same. It is getting out and about doing something.
"Exercise has also helped me to recover quickly following treatments with less side effects. The psychological benefits are as important as the physical ones.
"The online group is to provide support and a place where those who are going through or have been through cancer can share their experience and advice with others.
"I want people who are affected by cancer to know there is always someone there, it's been a difficult year with COVID-19 and those who have been affected by cancer have had extra challenges around not seeing their loved ones or friends as much as they would like. This group has been open to those who need that extra support and is open to anyone who needs that extra support."
To join Christine's support group search 'Run free from the Big C' on Facebook.