Pilot voucher scheme to offer extra support for pregnant women to quit smoking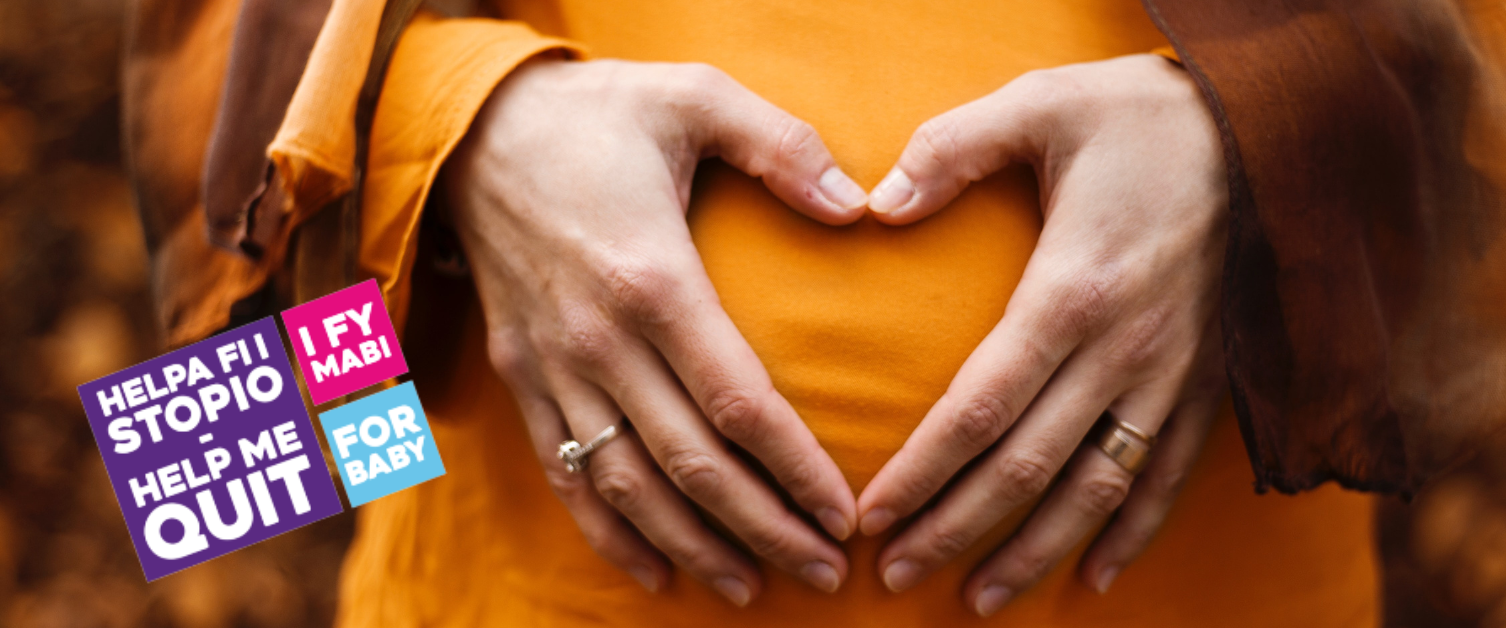 September 30, 2022
Pregnant women who smoke will be offered more help to quit as part of a pilot incentive scheme being launched in Denbighshire.
Expectant mums will be given shopping vouchers if they commit to stop smoking and can prove they have stayed smoke-free.
A total of up to £300 in vouchers will be sent to participants when they reach smoke-free milestones during and after their pregnancy. A further £100 in vouchers will be sent to a partner or other nominated supporter.
Pregnant women with a Denbighshire postcode will be invited to take part in the scheme by their community midwife.
If they agree, they will also receive 12 weeks of free nicotine replacement therapies like nicotine patches, gum or spray from Help Me Quit – plus intensive and ongoing personal support from a dedicated Help Me Quit advisor.
Betsi Cadwaladr executive director of public health Teresa Owen said: "Smoking is the biggest cause of avoidable illness and premature death in Wales – and we know that smoking during pregnancy increases the risk of complications, including low birth weight, premature birth and stillbirth.
"We want to do all we can to help pregnant women quit, and to protect the health and wellbeing of new babies and their families.
"This structured incentive-based approach has been proven to work. We look forward to using it to support more pregnant women to stop smoking in Denbighshire over the next six months."
Women will need to take carbon monoxide tests at regular intervals to prove they have stayed smoke-free. The full amount will only be payable if participants are still not smoking three months following the birth of their baby.
Similar support schemes are well-established in England, and they have been shown to increase rates of quitting for six months or longer by 50% and to generate a return on investment of £4 for every £1 spent. People who quit smoking with the help of incentive schemes are also more likely to remain smoke-free.
Using vouchers to help encourage and support pregnant women to stop smoking is recommended by NICE, the body which issues guidelines for medical treatment in the UK.
The online vouchers cannot be used to buy products which are harmful for the unborn child, including cigarettes and alcohol.
Across Wales, more than one in six pregnant women are recorded as smokers at their first appointment with a community midwife.
This is the first time a similar support scheme has been used in Wales. The pilot project is supported and funded by the Welsh Government's Prevention and Early Years Programme, and will run for six months before being fully evaluated.
Deputy Minister for Mental Health and Wellbeing Lynne Neagle said: "I fully support initiatives that aim to reduce smoking during pregnancy.
"The Welsh Government has an ambition for Wales to be smoke-free by 2030 and wants to support all children and young people in Wales to have a smoke-free childhood."