Project to support patients leaving hospital in running for top award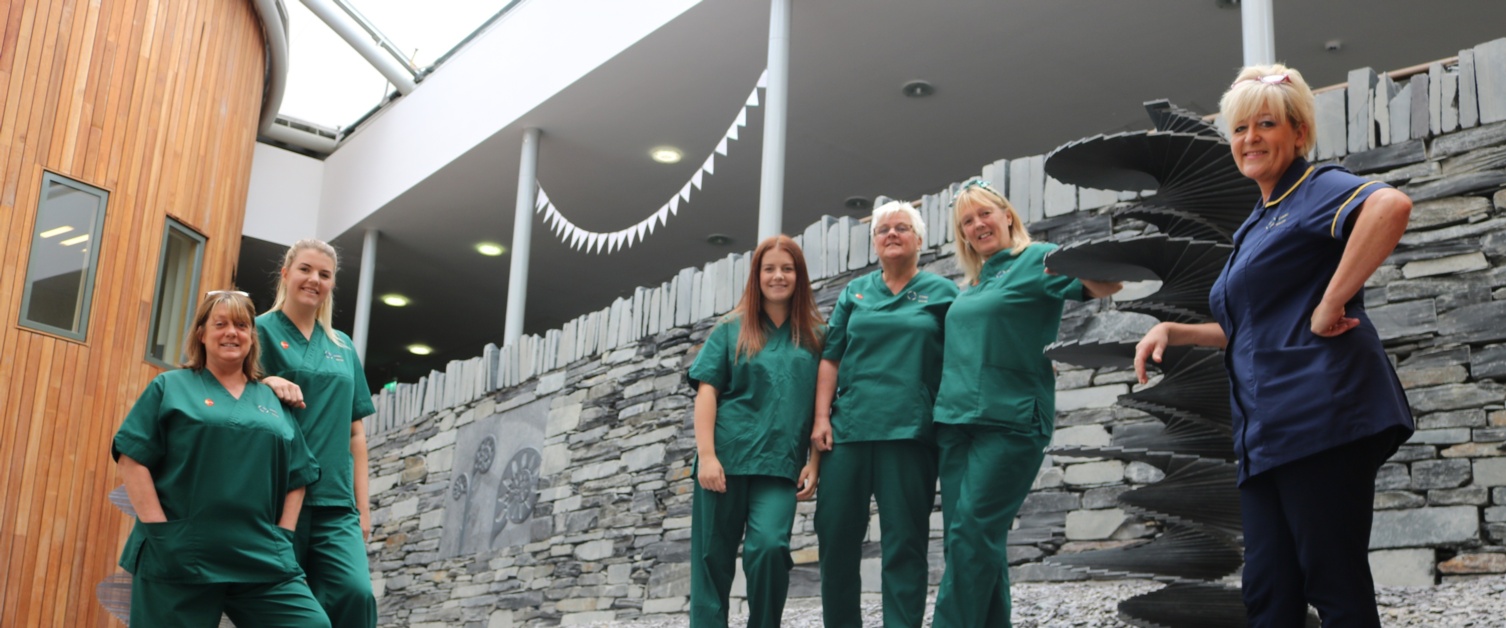 A team of Healthcare Support Workers (HCSW) at Ysbyty Alltwen are in the running to receive a top health award.
The HCSW project has been shortlisted in the 'Community Nursing' category at this year's Nursing Times Awards.
The project aims to prevent delays for patients leaving hospital by offering support for those, who are ready to leave hospital but may be waiting for a care package, in their own home.
Since the initiative began in 2018 it has saved 576 bed days, saving around £182,000 for the Health Board.
Louise Davies, Assistant Director of Nursing for Community Hospitals in the West of BCUHB, said: "Rural areas of Dwyfor and Meirionnydd have a deficit of care providers to enable patients to be discharged home from hospital in a timely manner.
"In line with initiatives such as "#PJ paralysis" and "#last 1000 days" we thought of a workable solution to address these problems and where better to give care closer to home than in the patient's home."
The team of five HCSW are based on Morfa Ward at Ysbyty Alltwen and undertake a dual role, which involves their ward duties and also addressing calls from the community to support patients in their own homes.
"When they are on the ward they work with patients who are imminently ready for discharge. They then support these patients as they are ready to leave hospital and help to continue their rehabilitation within their home.
"They also support dementia patients who need some time to re-orientate themselves after they leave hospital, as well as palliative patients within the community whose wishes are to die at home with their families.
"Through putting the patient first and establishing their needs, working together with all members of the multidisciplinary team this initiative has shown excellent provision, delivery and improved healthcare for our patients.
"This encapsulates not only the values of Health Board but also the ethos of 'Care Closer to Home' that achieves the best for our patients," added Louise.