New Health Visitor to help families in Flintshire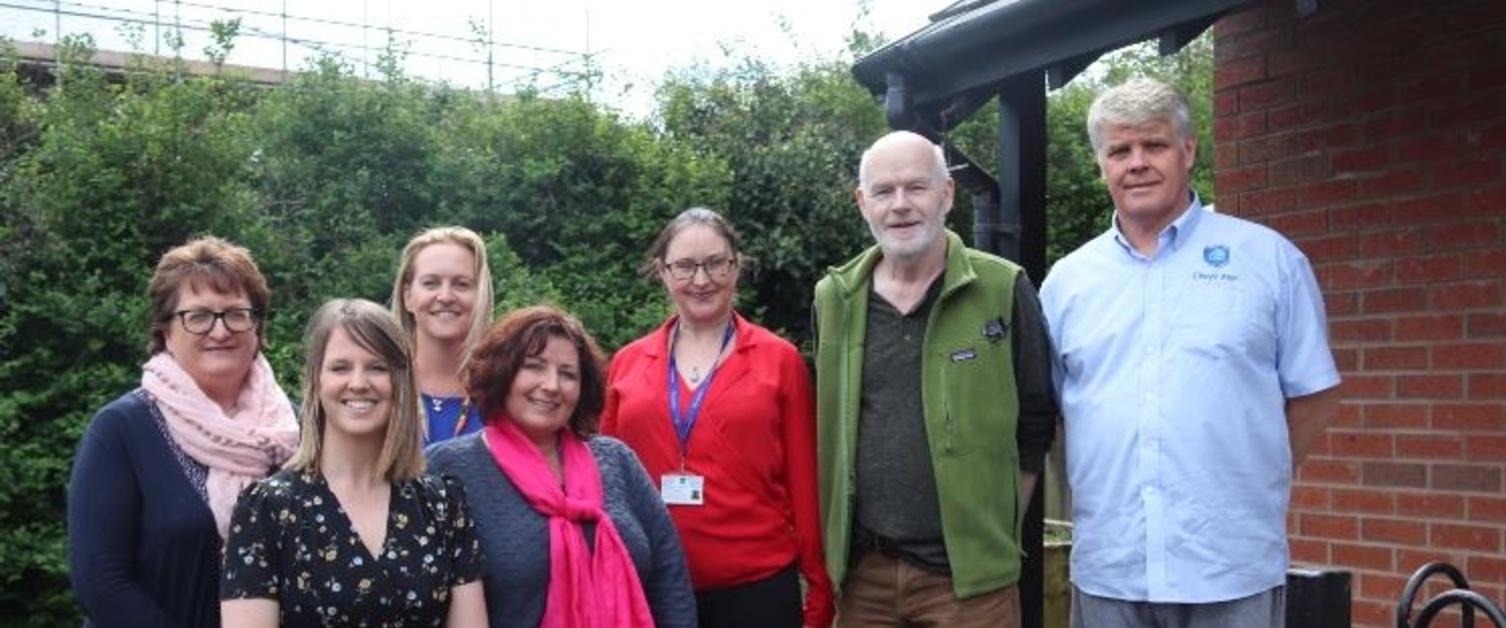 A new Health Visitor funded by the North Wales NHS charity Awyr Las/Blue Sky is now providing support to homeless families in Flintshire.
Health visitor, Katie Moore is working with families who live in the Erw Groes Supported Living Scheme managed by ClwydAlyn in Holywell. She helps service users build confidence and also helps families engage with other health services in the locality.
Erw Groes is a family centre that provides self-contained accommodation for Flintshire homeless families. Families can stay at Erw Groes for up to two years which gives them stability and time to develop independence that will help them move on to a more permanent home.
Betsi Cadwaladr University Health Board, Health Visitor Katie Moore said, "I'm excited to start engaging with the families at Erw Groes and to look at opportunities to help them access other local health services within the local community that can help them to develop independence and autonomy and promote their self-esteem and self-confidence.
"It's great that we'll be able to build two-way relationships with families that will improve people's health and wellbeing.
Cath Humes fundraising support manager for Awyr Las said, "It's wonderful that the generous support of our donors can help to fund such a worthwhile project.
"The Health Visitor will provide support and stability for the families staying at Erw Groes and help to give them the vital skills they need to move forward in their lives."
Stuart Walls, Senior Project Officer with Erw Groes said: "This has been a brilliant partnership initiative with match funding from both the Health Board and from Awyr Las / Blue Sky.
"It allowed us a vital follow-on from our pilot Lottery Funded initiative and is making a real difference to some of the most vulnerable members of the Flintshire Community."