Liverpudlian doctor learnt to speak Welsh to communicate better with patients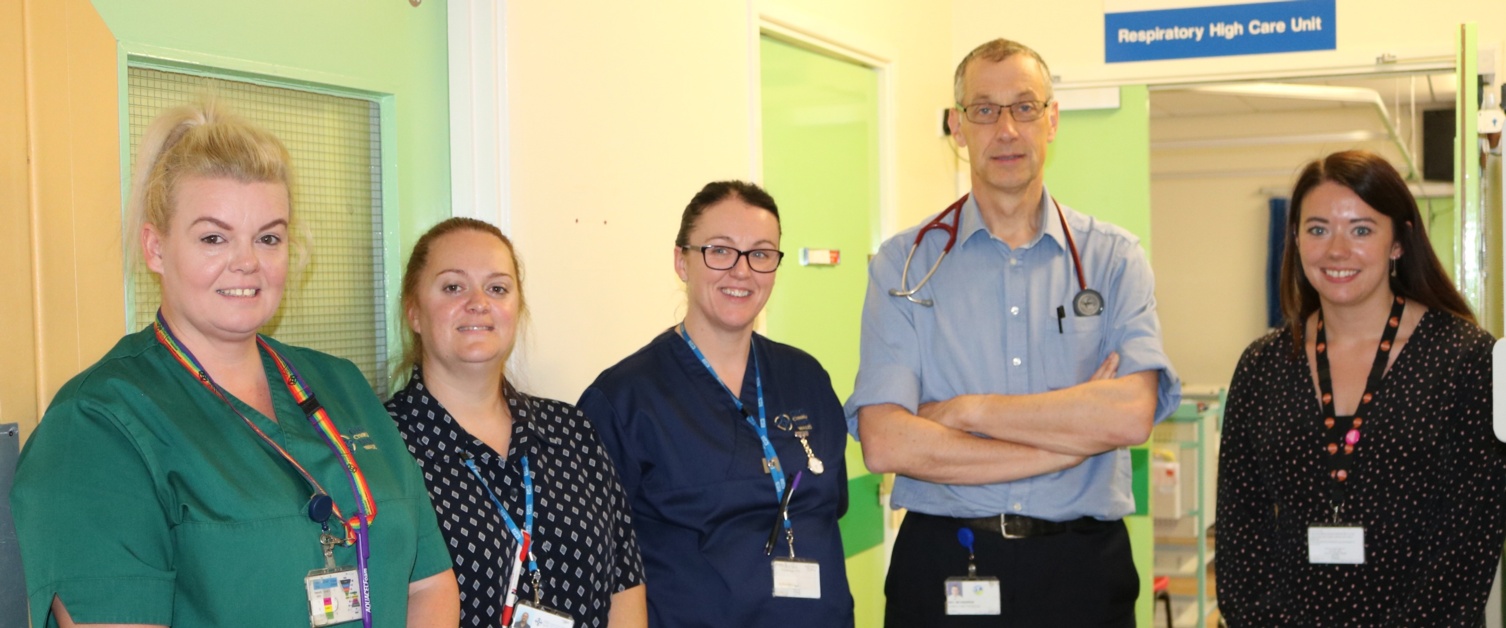 A Wrexham doctor who learnt to speak Welsh to communicate with his patients hopes to inspire others to learn the language.
Chest Physician, Dr Neil McAndrew, who is originally from Liverpool, decided to learn the Welsh language when he began working for Betsi Cadwaladr University Health Board 18 years ago.
To mark the Health Board's annual Welsh Language Week, Dr McAndrew has described the benefits of learning the language, not only for him and his patients but also for his family.
He said: "I mainly decided to learn Welsh when I started my role in the Health Board in Glan Clwyd Hospital so I could say people's names correctly!
"I thought it was a bit disrespectful pronouncing people's names wrong in the waiting room so I wanted to make sure I could pronounce them properly!
"I've always been interested in language, I studied French at A Level and Spanish in school so I was keen to learn Welsh.
"There are plenty of places to learn Welsh in North Wales, I went to Canolfan Iaith Clwyd and Nant Gwrtheyrn.
"It's has been a great benefit for me, my children attended a Welsh school so I was able to understand their work in Welsh and also help with their homework.
"When I speak English I have a Liverpudlian accent so when I change to Welsh it always surprises patients as I don't think they expect it! But it does help them relax and it breaks the ice."
Wrexham Maelor Hospital is set to benefit from an award-winning quality improvement scheme, which has already been rolled at Ysbyty Gwynedd and Glan Clwyd Hospital, as well as community hospitals, which helps staff and patients to easily identity Welsh speakers.
The scheme, which is being rolled out next week at the hospital, will help identify patients and visitors who prefer to communicate in Welsh.
Studies show that communicating with patients in their first language lead to improved outcomes and understanding of the care and treatment they are receiving.
"The orange magnets and stickers which are now being used on patients' notes and bedsides will help them identify which members of staff are able to talk to them in Welsh.
"I think it makes a real difference if you know if someone can speak Welsh as it means you can immediately use Welsh first.
"We have lots of opportunities to learn Welsh within the Health Board and I would encourage anyone who is looking to learn the language to give it a go.
"For me personally it is polite to learn a bit of the language of the country you live and work in," added Dr McAndrew.
Eleri Hughes Jones, Head of Welsh Language Services, said: "It's excellent to see a Senior Consultant who has learnt Welsh in order to converse with patients in their first language. It makes a real difference to the care and treatment provided to patients.
"The Health Board supports its staff to learn Welsh via our in house Welsh Language Tutor. Our annual Welsh Language Week is an excellent opportunity to celebrate the efforts and commitment of our staff in delivering Welsh language services to our patients."